The time is drawing near as Search Engine Strategies (SES) Chicago Expo hosted from December 8th-12 in Chicago, IL houses some of the most brilliant minds in the search engine optimization and search engine marketing industry.



The culmination of over 60+ sessions from a veritable ensemble of top-tier panelist literally on the vanguard of emerging technology and techniques all housed under one roof at the Chicago Hilton just down the block at 720 S. Michigan Ave. (not far from our offices in the Hancock Tower in the Magnificent Mile).
Attendees can expect to witness everything from the future of analytics from experts such as Josh James, the CEO of Ominture, Richard Zwicky Founder / CEO of Enquisite, on page optimization tactics and tools of the trade from seasoned SEO Bruce Clay of Bruceclay.com, Dave Naylor from Bronco in the UK (who will also be speaking about the best kept secrets of search), Affiliate Marketing and Monetization strategies from Kristopher Jones President & CEO of Pepperjam (whom I am looking forward to meeting), Lee Odden CEO of Top Rank Online Marketing, as well as dozens of other avid SEO / SEM / Internet Marketing professionals.
As the CEO of one of Chicago's Leading search engine optimization companies, a master-mind gathering of this magnitude will leave the windy city bustling with tactics that could potentially reshape search as we know it. We are truly looking forward to the event and the after parties (where the real secrets of search are often revealed).
Stay tuned for more updates as we draw closer to the event. Looking forward to seeing you all there… Jeffrey Smith Founder of SEO Design Solutions.
Read More Related Posts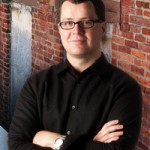 Today we have the opportunity to get a birds-eye view on Affiliate Marketing, PPC and Quality Score Optimization from the President and CEO of one of the most successful and ...
READ MORE