We know that SEO delivers traffic, but then what? Don't forget that the need to get the visitor to take action starts once they arrive. Regardless of the medium used to attract an audience, that traffic must convert.
Transactional analysis reminds us to cover the basics of who, what, where, when, how and most of all the value proposition that most default to of "what's in it for me?".

The words used to communicate and convey your offer harbor suggestions based on their delicate tone and delivery. In an ideal scenario, your landing pages should incorporate a balance of persuasive writing, click triggers, supportive images and a simple conversion objective.
Fueled by relevance, in addition to keyword research, your landing pages should run interference for an array of long-tail keywords in addition to competitive short tail and exact match phrases. The need to chicken-peck keywords one at a time is diminished as a result of keyword stemming (ranking for hundreds simultaneously) and using relevant landing pages to close the deal.
The difference between your website getting another subscriber to a mailing list, a new reader for the RSS feed, another phone call or an email with a request for proposal depends on action words.
For some great insights behind search behavior and the human psyche as it relates to commerce, follow the link to How to Use "Action Words" to Increase Traffic & Reader Response.
Read More Related Posts

Its not always the quantity, but the quality of visitor impressions that make the difference. Qualified impressions that translate into leads, sales or click through conversion are the true basis ...
READ MORE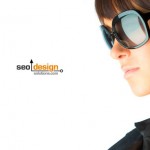 So you've heard it several times before…what good is SEO and website traffic if it doesn't convert. No matter what your conversion objective is (request free quote, buy a product, ...
READ MORE