Having a solid SEO strategy is crucial for developing an online property. The premise of positioning is based on securing attention share via keyword positioning and organic search engine placement. Like a great game of chess, your each page in your entire site must work together in order to secure a strong foothold for your respective/targeted keyword territories. If your content, site architecture and links fail to work as a cohesive unit, then there is a place for that as well (somewhere past page 2 in search engines).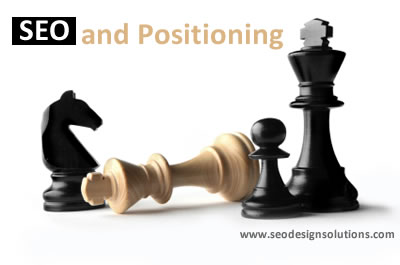 To neglect a front means impending deterioration of your stronghold….and depending on the mission to capture the other persons king (their top ranking position) you have to work in tandem to minimize energy and simultaneously fend off attack.
Within this framework, some pages act as pawns. As such, their sole purpose is not to be in the spotlight, but rather hold their own and lend their virtue and stability to a higher cause (ranking your primary and secondary landing pages). As a recovering chess addict, I can honestly share the throes of a good battle fought on those 64 squares of a mathematical matrix.
SEO in similar fashion has the joy of triumph (acquiring a top 5 position for a competitive keyword), the agony of defeat (getting replaced by a newcomer) or enjoying a great volley for positioning (waiting for a data center to give your site just due) instead of your nemesis. At the heart of multiple battles are two simple objectives, conquest for visibility and relevance, the rest is merely execution.
Are you leveraging on page factors to optimal levels?
Some pages need to understand their place in the hierarchy, not every page is ideal for each keyword it ranks for. So, why not use it to lend its ranking factor to another page? This post on internal linking highlights tactics along these lines. Internal linking represents over 60% of the ranking factor required to topple a competitive vertical, the other 25 % is receiving a plethora of links from a range of IPs as well as another 15% represents the trust factor to engage so that each page can contribute a transcendental value to the sum of the site.
Although the tactic may be simple, capture the king (acquire a top ranking position), several layers of strategy need to play out before you can see the results of actions implemented days, weeks or months in advance. So, in many ways, SEO is like a good game of chess. The question is, do you have the patience to see the results?
Read More Related Posts
Are There Any Real SEO Secrets?
Revisiting Essential SEO Strategies
Strategies from the SEO Playbook
Search Engine Strategies That Work
10 SEO Techniques for Top 10 Rankings
10 Search Engine Optimization Tactics
The Best SEO Strategies Mature Over Time.
Why SEO Transcends Tips, Tactics or Techniques