SEO Ultimate an all in one SEO plugin for WordPress 2.8 from SEO Design Solutions has now been updated with added search engine optimization functions and features.
The plugin currently has 4 modules which are each like their own respective WordPress plugin. By harnessing the pure on page SEO power of this plugin's combined features, SEO Ultimate adds advanced on page SEO out of the box to any basic WordPress installation in a matter of minutes.
We have taken our SEO expertise and conveniently packaged it in an easy to use control panel within your WordPress installation allowing you to implement the following modifications.
SEO Ultimate features include a:
Title Rewriter – Lets you format the <title> tags of posts, pages, categories, tags, archives, search results, the blog homepage, and more.
Noindex Manager – Lets you add the noindex meta robots instruction to archives, comment feeds, the login page, and more.
Meta Editor – Lets you edit the meta descriptions/keywords for your posts, pages, and homepage. Also lets you enter verification meta codes and give code instructions to search engine spiders.
Canonicalizer – Inserts <link rel="canonical" /> tags for your homepage and each of your posts, Pages, categories, tags, date archives, and author archives.
The previous versions of SEO Ultimate 0.1, 0.1.1 and 0.2 were reverse compatible with WordPress 2.7-Wordpress 2.7.1, however the current version SEO Ultimate 0.3 is suggested with an installation of WordPress 2.8 or higher.
Download your copy today from WordPress or visit the plugin homepage at http://www.seodesignsolutions.com/wordpress-seo/ for more information.
We will be adding enhanced functionality 7-10 days unlocking yet another module for the SEO Ultimate Plugin. Next week the 404 manager which scans for broken links makes its debut. After that, reverse compatibility with the All in One SEO Pack to migrate settings into the SEO Ultimate setting is on the roster of upcoming updates.
After those upgrades, we plan to implement an internal link module for linking preferred anchor text (much like Wikipedia) from all pages within the blog installation to a preferred landing page. This will allow you to funnel link flow to your preferred landing pages and increase organic rankings with less dependency on off page SEO factors.
Stay tuned via RSS or simply upgrade the plugin from your control panel to download the new updates and unlock each new layer of enhanced SEO functionality.
You can download the new version here from WordPress or download the initial beta and 0.1, 1.1 and 0.2 releases as well. For additional information, feel free to visit the SEO Ultimate / WordPress SEO product information page for additional details and featured release data.
Read More Related Posts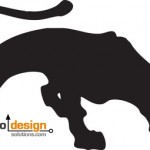 SEO Ultimate 1.4 has just been launched, adding yet another SEO function to the free plugin from SEO Design Solutions, Inc. The latest iteration of the ultimate WordPress SEO plugin adds ...
READ MORE
Earlier, I wrote a post on SEO Tips for using SEO Ultimate's Title Rewriter functionality, but was cut short on time. Instead of revisiting the topic in written ...
READ MORE