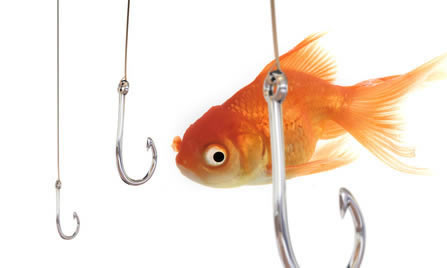 Let's face it, times have changed and what worked yesterday has no guarantee of remaining relevant and working tomorrow.
What most of us often overlook is that as the web evolves so does our nervous system and how it maps the priorities of how we communicate. Essentially, we develop blinders to keep us sane from information overload.
Just like banner blindness is real, your ads, links, headlines, images and everything else needs to be more human than ever and have a more down to earth appeal vs. I'm selling you something (as if you don't know it) if you ever want to see genuine conversions (which is why native advertising has displaced traditional ads).
Yesterday's marketing founded from the Madmen in the 60's in today's cinema plays like a bad dream we've been stuck in and trying to wake up from.
The speaking at you vs. to speaking to you was blatantly overstated by them telling you what to do rather than listening and responding to your needs.
So…making the shift from the old paradigm to the new paradigm of marketing is the basis of true engagement (without offending your audiences intelligence) as well as one of the safest ways to promote your brand while preserving its integrity.
So, I challenge you to go back through your copy, your website and your communications and see whether or not you were writing it for YOU or for your CUSTOMERS?
Just realize, it's not too late… it's just time to dust off your keyboard and make some worthwhile edits to boost conversions.
The million dollar question is, are you writing what you THINK they want to hear, or communicating with clarity that they need to make an informed purchase?
Until the next time.
Read More Related Posts
SEO: Moving Past Just Rankings
Successful Article Marketing Secrets
Advertising & Marketing Fundamentals for Identification, Courtship &
Search Behavior & Why Ranking Above the Fold
Website Optimization Services
Link Love Link Juice and Link Building use
Reviving The Long Tail of SEO
Understanding the Needs of Your Audience to Develop
SEO Technology?, Web 2.0?, Seo Web Design? What's
Why Reliable Hosting is Imperative for Your Business!