Looking back at the state of SEO and I've seen allot since 1995 when I started doing it, there are often myths proliferated in the SEO space that for lack of better terms are better off silenced by empirical data but continue to propagate to ridiculous proportions. In this post, let's look at 3 SEO myths you are better off forgetting, ignoring or whichever politically correct term preferred that still have value when used in the proper context.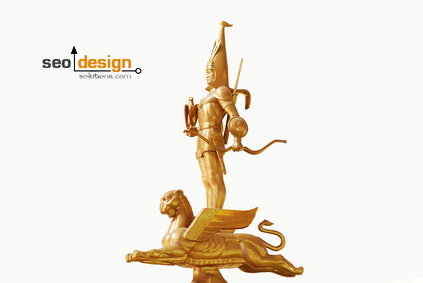 In essence, there are three things, 1) things that work 2) things that people all talk about and 3) things that work that nobody talks about. I prefer the third, because as soon as people start sharing what really works, it's only a matter of time before it's filtered out, penalized or potentially compromised.
Looking from the outside in (in my experience) at what all the chatter is about or what's the latest nugget of what Matt Cutts is discussing or how many penalties are out there does nothing to further the search engine optimization space (which is why we won't even bother joining such speculation).
I'd rather be that quiet guy with a few hundred test sites who sifts through data to put the strategies in perspective through a battery of litmus tests to determine what is quietly conquering the SEO fear uncertainty and doubt based gargantuan Google menaces that are constantly being regurgitated in an attempt of classic misdirection.
In that light, let's revisit some of the more notable myths.
SEO Myth #1 Keyword density: The keyword density of a page or post using relevant synonyms to created themed content is a moving target that changes based on the site that's implementing it. In my experience, it's much different for Wikipedia than it is for an auto blog that curates content or even the average enthusiast trying to make a dent in a flourishing market.
So, the density of the keywords and key phrases used all depends on a) if the site has ample term-weight for the topic and / or topics discussed and b) if the page in question is a critical page in the website or not (which is heavily influenced by internal linking and site architecture).
While some may speculate blanket rules to how many keywords are needed on a page, whether or not there is continuity between the keyword, synonyms used in addition to correlations to things such as the title, H1, H2, bold and italics, internal links to the page, more than 750 words on the page, etc. are viable ranking factors, there are equally as many pages ranking that have none of those elements in line that are also on page one.
I've ranked pages that don't even mention the word on the page or just have it sparsely mentioned in the meta description or have less than 100 words (for competitive keywords). So, this point is moot and it's more about the authority, trust-flow of the site and link-flow to the page than the content on the page or the subordinate metrics that make it a contender for first page results. But, if you spent more time building authority and publishing, then you already know that rankings can be conquered in minutes and not months with a site that has credibility, trust and proper on page architecture.
So, the key is to topically write (en masse) on a topic, link properly, don't get carried away with metrics like keyword density (as topical relevance is already extracted from the market focus of the page through the bag of words model anyway) and remember, it's about conversion, not just keyword gibberish to trick machines.
SEO Myth#2 Nofollow links don't pass value: For example, if I had believed that no follow links didn't pass value then I may  as well believe that the tooth fairy is real, that  building links to sitemaps using (noindex, follow) doesn't work and there is no reason to ever implement no-follow links ever again. However, on the contrary, thank god I am a rebel and have tested and dissected this method and can assure you nofollow links count for passing something more important than Pagerank.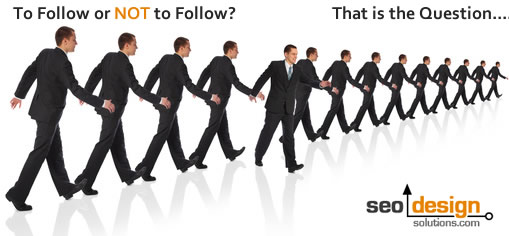 I've seen a dynamically generated site with hundreds of thousands of SKU's (stock kept units) swell from 25K pages indexed to over 2.5 million pages indexed in Google that all ranked for 1000 models numbers per page with what should have been considered "duplicate content" and produce substantial lifts in traffic, leads and sales (using the sitemap strategy). And as for nofollow on links, they pass domain authority which trumps Pagerank any day for a link portfolio.
Just saying, you can't always believe what you hear, particularly if you don't test it first. The truth is, tactics like implementing nofollow links or stacking links through link insurance (building links to your links or using sitemaps to distribute link-flow) are merely precursors to developing genuine domain trust and authority which are the most important metrics in SEO, period!
All links have value (both internal links and external inbound links equally) as it is after all the fabric of the web and linked data. So, how you sculpt them is what determines how effective they are… So, don't underestimate the power of nofollow links.
SEO Myth#3 Links don't have the same value as they did before: This is pure poppycock. If you actually believe that eliminating links from the link graph as an intangible ranking factor is attainable, then you better get out your tin hats made from aluminum foil to protect your brain from alien invasion right now.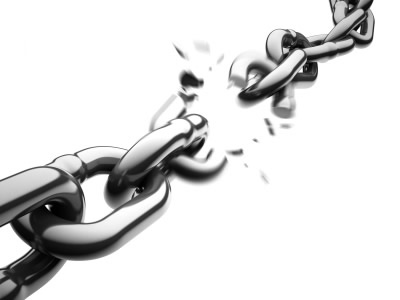 All kidding aside, links absolutely pass vital ranking factor, however for now, the only metric that has genuinely changed in their value is the amount of scrutiny links are under for being considered trusted and / or passing tangible citation.
Combine that with the fact that the filters for undermining the relationships in the link graph is bordering on algorithmic hypersensitivity (penguin, panda and the like) means that things such as neighborhood, anchor text, social citation (which is really a derivative of authority) suggests that it's better to have a few solid links, focus on authority and on-site factors such as website silo architecture and build a quality site that converts instead of the older more traditional SEO approaches.
But, here is the kicker, if your website has a much higher domain authority, links which would penalize or cripple a less authoritative site have far less if any impact on your web property. So, if you have concerns about negative SEO (competitors buying bad links and pointing them at your site) or links from the past haunting you, you can can always increase your domain authority and quell penalties and insulate your online assets.
So, in case you wondered why we were so quiet at SEO Design Solutions. Two reasons 1) we're building the next generation of content management systems via our WordPress Framework and 2) quietly testing, testing and more testing of powerful SEO strategies (which we will eventually share or build into our platform).
Until the next post…
Over and out!
Read More Related Posts
Google Page Rank Update – Use It or
Search Engine Amnesia, Redundancy and Rediscovery
SEO's Get Schooled on LSI
Search Engine Seo Solutions – Seo Myth #1
Protect Your Rankings from SEO Penalties
Massive Link Audit or Quality Control for Search
You Can't Buy Credibility
Cache Relapse: Did Google Rebuild their Index Right
Reciprocal Links, Cassettes, VCR's – It's Time to
SEO Myths Debunked SEO 2.0 Has Arrived