This post is for individuals genuinely interested in the subject of search engine optimization, that are unfamiliar with the fundamentals or the jargon used in the SEO industry.


Although a more seasoned reader may find this information passe, please note that everyone has to start somewhere. Now more than ever, small business owners (who need SEO to compete with big business) or bloggers with a new blog realize, that there is no viable way around SEO, or at least knowing for lack of better terms what it entails. Consider this an SEO primer that touches lightly on each of the necessary ingredients of the practice of search engine optimization, also known as the acronym SEO for short.
SEO involves utilization of a series of strategies, tactics and techniques to streamline the content on your pages that make them more appealing for search engines spiders (the programs that scour the web and index your pages). As a result, such pages rank higher in organic positions (non sponsored / natural search results) otherwise known as search engine result pages (or SERPs).
SEO can be broken into two distinct categories. On-page SEO and Off-page SEO. You may ask what is the difference between the two?
On-page SEO deals with factors you have immediate control over such as:
1) The content – which involves the keywords your use (what you want to be found for).
2) The titles on the page – undoubtedly one of the most important factors for organic (natural) rankings in search engines. The title in conjunction with the content alone, using a content management system such as a word press blog with a few custom plug ins, are more than enough to provide consistent high ranking search engine results.
3) The layout and usability – the stickiness factor of your pages, how engaging or informative they are to the reader.
4) The programming language or programming platform – (static html pages, XHTML, .php, .asp. .cfm, etc.) Each has certain advantages based on the needs of your content.
5) Usability – one of the foremost aspects of design, it must serve a purpose to elevate the user's navigation and encourage them to dig deeper and spend more time on your site.
and then, there are "The Off Page SEO Factors" such as:
1) Having a clean hosting environment (free of spam laden or MFA/Made for Adsense Sites). As well as low quality crash and burn websites which could sabotage your rankings, if they are hosted on a shared IP address (from the ISP / internet service provider).
2) Server side issues such as having the right .htaccess files, robots.txt files, and proper server configuration to eliminate duplicate content or other known issues that can interfere with achieving a high search engine position.
3) Internal linking – how the sites navigation is established, which pages are linked to which as well as the site architecture and internal structure. Internal links determine which page is given the most significance, if a page has the prominent features on the homepage, then all other pages should link to the home page with anchor text (the text in the link) using the keywords (the terms you want to rank for) with at least one link from each page.
Theming and Siloing: Other methods include theming and siloing which is a method that devises a very organized site structure (using folders and links to determine which pages rank highest and for which terms). Theming pages involves using content that semantically uses relevant keyword-rich phrases for file and folder names (naming conventions) with information segmented into topically related categories to augment search engine rankings. Think of it like a book, if the index and table of contents are coherent and on topic, it makes the spiders job easier to categorize your website.
Themed content aligned with off page link building can produce web pages that skyrocket straight to the top 10 results in search engines. Depending on the trust factor and authority of sites linking to you, your entire site can literally acquire traction within 4-6 months from a virtually new site (before SEO), and emerge through chrysalis as a holistic niche-dominating juggernaut.
4) How you utilize your own websites internal links alone, can determine if your website ranks for multiple less competitive terms (like a flashlight i.e. the long tail of search), or establishes it's sights on a lofty competitive term (like a laser beam) and acquires it through (over time) using a tactful array of semantically varied external links. Links are like votes so the more relevant the link the higher your pages rank.
5) External links and Link Building – Finding seasoned websites with authority from the same niche provide the most "link juice" back to your website. Quality is more important than quantity, hence having an extensive link develop program involves careful consideration and thoughtful planning.
The basis of any link building campaign is scrutinous keyword research, where one carefully evaluates the potential for traffic and relevance from visitors that will eventually find your site as a result of conducting searches in search engine queries.
The idea is, to successfully implement enough relevant On-page SEO (content/text and the website theme) and align it to your Off-page SEO (holistically, like a homing beacon). This elevates relevance for your pages and those specific keywords as a result of the anchor text in the back links. For some pages it may only take 20-35 links to rank in the top 10, for others hundreds or thousands of links over time.
Although, once you understand the process, as it may seem simply systematic, each website has a unique threshold of criteria that are required to unlock it's optimal search engine visibility.
Factors such as market conditions (the competition), On-page factors such as design, layout, traffic to the page (and link popularity), proper W3C compliant coding (an industry standard) as well over 200 additional variables are all calculated in an instant and returned out of the top 1000 search results every time a search is conducted. Such variables are calculated and recalculated for relevance as search engine algorithms (the ranking criteria) distinguish the highest potential match for the search query entered in the search box.
If your page or pages have all of the necessary ingredients, then they are promoted past the thousands (or millions) of other competing pages for those keywords. The most important ranking factor is content, so what you write and how you compose your content has a profound ability to impact positioning and relevance.
The quality of the content you create can dictate who will read and search for it, how and where your information will appear (blogs, press releases, on other sites, etc.), and how it will be received and acted upon. The idea behind SEO is to turn browsing window shoppers into customers, this is called conversion.
Conversion is the goal of SEO (to close a sale, to increase blog readership by having more (RSS) really simple syndication subscribers, increased lead-generation, or response rates for customers filling out a form) all are these actions are forms of conversion. Conversion starts from the time they click the title or link and enter your page, what happens from there is up to your site design and value proposition.
When you compose compelling content, you can essentially pick a series of keywords, spin them into savvy post or article and use viral marketing or article marketing to get the word out. Methods for distribution can range from articles (or blog posts) for example, that can be hosted on your site or on others websites (who will exchange your content for a link back to your site, this is a great way to build links), social media sites (that provides the ability to network, share your content and vote on it for link / story popularity) or straight forward link building (to develop authority and trust for your blog or website pages and drive pre-qualified traffic from organic search engine traffic).
All of these methods used in concert allow you to influence the probability of attaining a high ranking position for multiple keywords. This is the key to securing traffic and revenue, specifically crafted pages with extremely relevant links equal satisfied visitors who reciprocate in kind through their actions (purchasing your product or service) if all of the "feel good factors" pass the muster.
I hope this article sheds some light on search engine optimization and the stages involved. The fundamentals expounded upon are an excellent SEO 101 primer regarding website promotion and understanding search engine optimization.
Read More Related Posts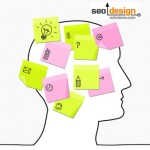 It's no secret that as of late SEO has gained recognition amongst the masses, some good some bad, but despite the rants, opinions or perspectives that either praise or denounce ...
READ MORE