Who thought shopping online could be so easy, simply opening a browser, conducting a search, finding a great product online and making a purchase is nothing out of the ordinary for millions of consumers each day.


The advantages of shopping online are (1) zero traffic or commuting time (2) no need to stand in long checkout lines and (3) the ability to peruse dozens of shops to compare pricing (with a few keystrokes of due diligence). In addition, if you factor the convenience of online shopping it is a perfect synergy for savvy online consumers who maintain hectic schedules and are inclined to make the most efficient use of their time.
To capture the e-generation shopper in the competitive online shopping industry, the e-tailer requires a firm grasp of usability (to keep traffic on the site), search engine optimization (to get them there) as well as ways to to gauge trends, sales cycles, inventory management and all of the trappings that accompany e-commerce, enterprise and cycles of supply and demand.
In an ideal scenario, optimization would start with keyword refinement, on-page analysis of the content and site structure to create a laser-like focus for the site theme to appease the target audience. Additionally, identifying which click-triggers emotionally rouse the core consumer and weaving the call to action into every page without over-selling is equally as important.
Tackling these objectives from the planning stage as opposed to trying to remedy them after the fact is one way to gain a competitive advantage and outrank a competitor selling virtually the same items.
If your e-tailing / market plan does not factor search engines as a crucial contributor to your promotional plan, driving traffic would rely on offline or paid online sponsored advertising. Dependency on platforms such as PPC alone could erode profit margins dramatically by comparison to organic search engine optimization. In this instance, the e-tailer is optimizing their pages for popular brands or niche or specialty items. The more mainstream something is, the more competitive the arena. It boils down to price point, value proposition and packaging for most as far as online shopping goes.
The Takeaway for E-tailers:
Having clearly delineated and optimized site architecture and enough topical content (unique product descriptions) can distinguish your site with spiders.
Use keyword rich categories instead of long CMS (content management system) gibberish URL strings such as ?973-21.aspx instead of websitename/products/category/even-more-descriptive-title/ which uses a topical naming convention which translates as a structured and organized boilerplate to assist search engines find semantically related material.
A simple mod-rewrite can handle this, or some tweaking to your shopping cart are enough to overcome this obstacle from the start. Also, make sure the sitemap is linked to every page product page in the template (or a sitemap for every sub folder / section), you can use it later to tie everything together and ensure that spiders can traverse the sites vast categories and pages.
Every page indexed in search engines is another page out there working on your behalf bringing potential customers back home to your site, or helping your site gain more authority under the auspices of link popularity.
It is no secret that purchasing and the power of preference has reached new heights as e-commerce is paving the way for millions of entrepreneurs to break free from traditional brick and mortar based retail outlets.
The Additional Benefits of Online / Offline hybrids:
If you own a local business that features items that are in high demand, then a targeted online campaign could drive hordes of qualified walk in traffic to your storefront.
It depends on your preference, standing in a store waiting for walk in traffic as a result of location or using the online shopping hybrid and leveraging link building, content and promotion to increase the bottom line. The idea is, to have positioning for your brand using both. In either case, it boils down to the same thing, the swipe of a credit card, a payment in cash and a monetary transaction for a product in demand.
Despite the fact that online shopping has its sensory limitations (like trying to sell fragrances over the internet) or not having the ability to physically touch the merchandise does not preclude online shoppers from purchasing online.
It's only a matter of time before we see "hybrid retail / e-tail based stores"with the ability to order online and then simply pick up the item to go from a drive-through / delivery window.
If retailers wanted to add value they could create express checkout allowing the person to purchase online, the retailer would then pick and pack the items and have it available for convenient pickup (like a fast food restaurant) with the payment already processed online (while the consumer is in route). Even if you are in the parking lot ordering from your mobile device, you can see the value of a V.I.P. elite (skip the line) shopping service that allows you to Checkout Now!
Since millions of consumers already purchase online as a result of convenience and emotional impulse, adding value to the proposition with new processes to aid the transaction process are pure win / win solutions for all parties involved.
There are three facets to consider about shopping online (1) the reason why consumers want to purchase (branding, the cycles of desire and fulfillment) and (2) the search terms one would use to find the most relevant match and (3) the landing pages ability to convert.
E-tailers not only live or die by the trends in search, but having a firm grip on the who, what, where, when and how factor when assessing a markets strength can come in handy in the event that you are interested in setting up shop.
Knowing that a profitable niche site if populated, promoted and managed properly with engaging content, give-always, incentives and the like, coupled with social media, GEO specific targeting to maximize psychographic purchasing (knowing your niche) can equal tremendous profit margins at a fraction of the cost of traditional marketing.
Read More Related Posts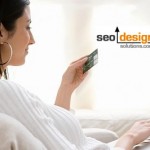 Can you remember the excitement of your last purchase for something you really wanted? Almost like a kid at Christmas waiting for Santa Claus, there is nothing like finding a ...
READ MORE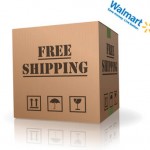 Affiliates, here is an interesting tidbit of breaking news gleaned from MSNBC that can put money in your pockets.  WalMart is making a push to woo online shoppers this season ...
READ MORE