Embracing a market holistically means you are approaching it as a totality in itself. You see beyond the appendages attached and see each synergistic relationship for what it is, an opportunity to embrace the whole.


So what happens when you conquer a competitive keyword you have been after for months? It depends, sometimes a floodgate opens and traffic and conversion of untold proportions is the result. Other times nothing truly eventful occurs, it all depends.
The point being, you need to know how to zero in on keywords to take them beyond their one sided meanings and look at the theme as a whole to create a broader net. So, what's the next step? Take the time to evaluate the type of traffic it attracts and evaluate the behavior of the visitors that drifted into engage your site from the initial keywords, from there you can determine if the effort was worth it, or if you should modify you approach or target more specific keywords.
Thinking ahead of the curve, understanding the gap and where you fit in is a technique likened to forecasting a great game of chess. You must be prepared to adapt and overcome new obstacles at a moments notice, but still have an overall objective. Eventually, you site achieves synergy and authority and just writing about the topic is enough to create a top 10 ranking. However, getting a site to that position is the challenging part of the equation.
Instead of focusing strictly on your website's on page or off page factors, instead focus on the way people search instead and how you can find the happy medium with content, context and tags to reach a specific type of prospect.
Adaptive Intelligence Meets Holistic SEO
Search behavior contributes to how much time and energy someone is willing to pursue the most relevant result. Miss the mark and they simply move on in search of a more relevant result. That same search behavior also determines if they visit your site or another, so where you rank and the keywords you use to reel in traffic matter.
With adaptive intelligence constantly refining search engine algorithms to produce the most relevant result, who would have factored "the way people search" as the real focus of unsung effort. Longer search queries are now the norm as the one word broad search or general search terms are now being replace by more specific, collaborated keyword combinations.
Optimizing your pages for a niche vs. just a specific keyword is the basis of holistic optimization. It's not how much traffic you receive, it's how much of the market you cold already swallow with minimal effort that you're you missing that matters.
For example, if you have achieved saturation for a keyword at the base, such as "SEO" then with minimal effort you can wrap up keywords like SEO Quote, SEO Services, SEO company, etc. Or if you have some presence with a two word key phrase, then you can target a 3 word related key phrase to leverage the gap you have created. Just use a keyword research tool to dig deeper looking for more solutions.
In conclusion, look for semantic synonyms, cross-reference singular, plural and alternative word compositions that have similar meaning while constantly expanding your on page factors to embrace new topics that support the theme of your existing target phrases.
I use keyword research in this fashion to determine the top tags for a related post, or look for new keywords and phrases that already have existing traffic. After finding a semantically aligned phrase, then integrate it into a post (once or twice), tactfully add it to the title in your blog posts or add it to your tags. Then you can interlink a few related posts and let the two or more posts work in tandem to catapult each other up through the rankings.
SEO is a tool, but without guidance results can be marginal. Each page is your site still has to emphasize "engaging the user" with sticky content that is appealing, as well as deliver a tactful and timely value proposition. In addition, sometimes you need to saturate all manor or variations before achieving the traffic and conversion goals you had in mind, so analyzing the gap through gap analysis to see if your new position has other inherent keywords you could potentially be overlooking.

Read More Related Posts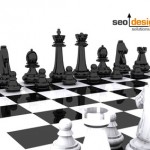 One of the prerequisites of SEO, is to think holistically and not just measure data points or draw conclusions based on  linear perspective alone. SEO is multidimensional and keywords are the ...
READ MORE