Since link building is one of the most important aspects of SEO, let's take a minute to revisit some very important link building and website optimization tactics.


Trust, timing and authority are three metrics that impact the target site for building links. Sites that rank at the helm of search engines (above the fold on the first page) do so because of fundamental characteristics shared across multiple industries, websites and topics.
Sites ranking in the top 10 are there because they (1) either started before others realized the potential for those keywords and have an advantage of time to market / indexing saturation (2) because they understand link popularity and have built a plethora of links from a variety of sites or (3) because they understand the value of a good domain, site architecture and on page optimization.
Not to say that this is the only way, but we are only focusing on three metrics for the sake of argument. I have mentioned before that chronology begets authority, in layman's terms, if you started years ago optimizing, refining and grooming your site for higher search engine visibility, you understand the layers involved in producing high ranking search engine result pages.
The typical process is, you make a change to a page, you wait for the page to get indexed (typically you may build some links to expedite the process). Then when the page is indexed, you measure the result of your on page adjustments (tweaks to content, titles, tags, and code), you monitor the impact of the inbound links then evaluate how to bump it up another notch.
This process of refinement is an ongoing obsession until the goal is achieved (until you break the top 20) and then you have to wait for time to infer the element of trust to your page which results in the search result creeping its way to the top 10. Based on how well you implemented the previous steps will determine where your page finally stabilizes in the search results.
I am referring to more competitive terms here, long tail key phrases (keywords that have 3 or more keywords combined) can move to the top 10 unchallenged with the right tactic. Balancing your profile of long tail and competitive phrases is imperative for stabilizing traffic and appealing to an entire audience rather than just the tip of the iceberg.
By selecting a range of keywords, creating content and building links back to that content using a variety of keywords and keyword modifiers.
You are essentially priming the pump for what is to come after 30-90 days when those links have had a chance to pass the quality check from search engines and start passing real value. Link building is cumulative, so understanding the law of cycles and when to fertilize the seeds you plant (your keywords) is crucial for harvesting search engine traffic as a result.
In any case, once you are able to measure the impact, you can assess if you (a) need to leverage other pages or parts of your site (such as creating a series of posts or pages on the topic) to get enough traction for the keywords in question or (b) just need more links to give the page buoyancy in search engines.
The idea here is to keep in mind that a natural progression towards a keyword objective is much safer to acquire over time. There is no need to disregard a moderate link velocity (link velocity is the rate in which you gain or lose links to your pages).
The ideal scenario would be to couple links with timely bursts of content with the intention of creating more value topically in the site. More pages equate to additional opportunities to rank for related overlapping keywords that you can interlink (much like wikipedia) to bring each page up in the rankings like the buddy system.
Which leads to the next point, there is a natural phenomenon that occurs over time as words stem across semantically related keywords and synonyms, this is referred to as "keyword stemming". Ideally this process takes 3-6 months for a given range of keywords as long as a series of fresh or seasoned inbound links are linking to the page in question.
The first objective for SEO is to put the site in order (including site architecture, robots.txt file, .htacess file, remove spider traps and coding errors) in other words groom the on page factors.
The second objective is to create the appropriate content that will eventually mature into the perfect on page topical relevance and mature to an independently ranking page in 3-6 months. Creating content with the objective of future tense expression is part of a layered and tiered optimization strategy and is imperative for either creating 301 redirects eventually or using those pages as anchors for fresh related content (by linking from them to new pages).
The third objective is to build relevance for other pages besides the home page. Creating the appropriate balance of page rank and how page rank flows throughout the site (as a result of navigation, site maps, anchor text and back links).
This step is crucial for developing a site with website authority which is a key ranking factor based on trust, relevance and popularity. A common ratio is 35% of the total inbound links should go to your homepage, the other 65% should be to deep links (pages other than your home page).
The fourth objective for SEO would be to create keyword stemming across a series of predetermined keywords through systematic expression. Start with 10, those 10 turn into 20 or 30, then develop another 20 keywords (to create topical relevance for the topic) and those 20 turn into 50 keywords, etc.
Then in 6 months, as you add new keywords each month the previous round creates keyword stemming to lay the foundation for the next round and the next round of link building and content creation. This is one very successful search engine optimization strategy that uses timing, link diversity and content on a stable platform to produce relevant results based on on page and off page SEO factors unifying harmoniously.
By managing these steps, it is possible with a game plan and series of tiered strategies to acquire multiple traffic bearing keywords across an entire range of phrases that an individual may use to find your website. Instead of relying on a narrow range of keywords to deliver traffic (since you never really know which terms will outperform others until you optimize them). This tactic is based on topical relevance, link diversity, deep links, aging pages and website authority and using a variety of anchor text for link popularity to promote keyword stemming.
This is one of many methods you can use to scale your results to climb over your competition and gain the highest potential relevance score for each page of your website. That is, if you can see beyond the parts an view your website holistically as an interdependent organism capable of scaling to accommodate distinct conversion objectives.
Read More Related Posts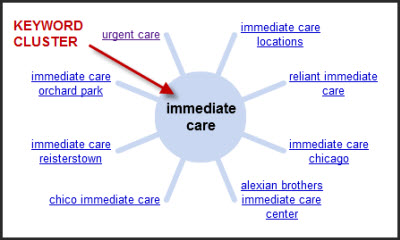 Today's SEO tip is a link building strategy based on how to promote keyword stemming (ranking a page for multiple keywords). Specifically this tactic pertains to anchor text selection and execution. ...
READ MORE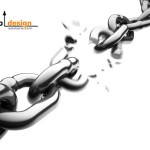 Today I would like to discuss an extremely valuable SEO technique called virtual theming. This process will allow you to shift the way your site ranks for specific keywords. It ...
READ MORE