Tracking empirical data to assess performance and user engagement to measure SEO is crucial. Since everything leaves a trail, sifting back through server logs for IP diversity, referral tracking and skimming stats can reveal a great deal about the type of visitors your site attracts.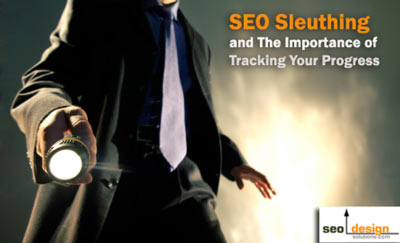 Sometimes you have to look backwards to move forward and analytics and keyword research are more like the art and science of prediction, forecasting and measuring which phrases yielded the highest return. Of the three types of traffic, direct, paid and organic, knowing which semantic seeds stemmed into conversion requires analysis over time to track the rise and fall of continuity for your pages.
We know that links and keywords have cycles and what you ranked for 4 months ago isn't necessarily your top ranking keywords today. The good news is, you can always go back to gems from the past or pages that have gained page rank or authority and use them to anchor themed or new landing pages or you could always edit your older content for present-tense relevance.
SEO is an ongoing process filled with peaks and valleys or relevant traffic and fleeting visitors. Although if you create topical pools of information through understanding the basic premise behind LSI and creating thematic continuity through the appropriate use of modifiers and contextual keywords, attracting the right type of traffic is beneficial side effect of selective content creation.
Read More Related Posts

Depending on the type of website, it's niche or industry and the level of competition, each requires a distinct tact to be effective amidst the countless competitors who are all ...
READ MORE

Life is about cause, effect and purpose, search engine optimization and using a search engine are no different. When you take the experience of a normal search into account, it ...
READ MORE