Its not always the quantity, but the quality of visitor impressions that make the difference. Qualified impressions that translate into leads, sales or click through conversion are the true basis of SEO.


Out of every 100 visitors that visit your site, how many fill out a contact form, pick up the phone, download a special promotional? If you answered 15-25 visitors, then your pages are optimized for lead generation and conversion.
Granted, not every visitor that finds your site is going to want something from it, the idea is to set the stage for quality vs quantity and the right type of visitor who has a genuine need for your product.
Once you have conducted extensive market research, then cater to their needs and distinguish your website from your competition to leave a lasting impression. People purchase when they want to, not always when you want them to.
By sending the right signals you can expedite trust through employing usability and testing multiple offers to refine your pitch, your keywords and attract the right consumer.
Curiosity is the basis of commerce when the "I've got to have it" impulse flares up and prospects shift from information-foraging to "credit card ready (click, shop and drop-ship) consumers", you'll want to ensure that they find your site vs. your competitors.
The real value of SEO is finding the keywords that convert by funneling visitors to the most appropriate page to encourage a response.
Finding the right type of traffic is only half the battle, getting them to stay, dig deeper into your content or make a purchase is the real objective.
If conversion is the goal, it's about quality vs. quantity
Focusing on increasing qualified impressions vs. stragglers drifting in on a whim is critical to the bottom line.
Just like fashion, the mob rule can be swift when dealing with how your brand is perceived. One day your hot, the next day your not. By keeping your landing pages polished, free of clutter and up to date goes a long way to lower bounce rates and create more traction for your website from the millions of impressions with consumers attached looking for what you have to offer.
Read More Related Posts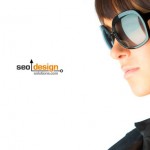 So you've heard it several times before…what good is
SEO
and website traffic if it doesn't convert. No matter what your conversion objective is (request free quote, buy a product, ...
READ MORE
We know that SEO delivers traffic, but then what? Don't forget that the need to get the visitor to take action starts once they arrive. Regardless of the medium used ...
READ MORE