They say, "that which does not kill you makes you stronger", viewing your competition or business adversary in this light offers a true competitive advantage. The last thing any business wants to admit, is what they can learn from their competition, however…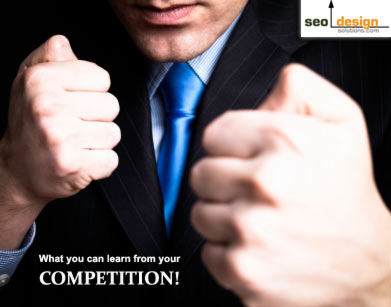 In Regard to SEO, Your competition can teach you:
How to be resourceful
How to excel in the face of challenge
How to adapt and be flexible (when expectations turn out other than you may have expected!)
and How to make Murphy's law your best friend instead of your worst enemy
Business and competition are not strangers and tactics are equally as important as techniques. Likewise, sparring a few bouts in the SERPS (search engine result pages) with your favorite nemesis doesn't necessarily bring a smile to your face (unless your winning), yet it is expected as a result when "Brand EGO" and "Profit Margin" enters the arena.
Read the real story here from our SEO archives…