Creating landing pages that convert is an intriguing topic. Success is dependent on visitor expectation and relevance. If you hit the wrong note with visitors, your pages can become complacent with high bounce rates (people leaving the page promptly).


You never know how visitors will enter or move about your site. This is why communicating benefits to users quickly is imperative to engage their emotional triggers from the onset (the first 3-5 seconds). This sets the stage where either the readers' curiosity wins or they seek higher ground and hit the road to find a better offer.
We know that visitors arrive through direct traffic, referrals or search engines. We also know that context is important and appealing to visitors to cultivate user engagement is crucial.
Under this premise, each page provides another opportunity to give the visitor what they need (information, products, services or entertainment).
Despite your best efforts to corral traffic, each person is unique when they surf the web and traverse pages. Searches typically start with an emotional objective/expectation, if your page and that objective are conducive, then higher conversion is the result.
Is is the best idea to target competitive keywords with landing pages?
The obvious answer depends on the strategy that best describes your business model. Funneling the readers attention to one specific conversion objective is the goal of each page.
This is for two reasons (1) to send a clear topical signal to search engines to ensure a higher relevance score and (2) to minimize high bounce rates. If your page has a bounce rate over 60%, then you should consider editing the content to fine-tune the message.
Granted, with the occurrence of keywords stemming over time, even though you may have intended that a person will only find you for the specific keywords in your site, or keywords that the page is optimized for, there is a broad match factor that impacts search relevance.
In other words, despite all of your planning and promotion, people will always type in the strangest keyword variations to find your pages, which is why you need to target a series of root phrases to encompass an entire industry or niche.
When starting out (until your website has more authority) try not to stray from your main theme, but rather encompass a series of phrases that you know drive the most traffic to your site.
If you want keywords that extend beyond the scope of traffic you receive, then you need to develop additional content to create topical relevance or build more links to your existing content.
What makes a killer landing page? Zac Johnson's Landing Page Template has some great tips.
Visual appeal and usability are crucial. Aside from layout and design, create landing pages that pulls their own weight in search engines. Which means, once you acquire multiple top 10 positions, you receive thousands of hits daily for phrases that produce sales.
It is important to note that to attract the right type of visitors to your offer, you need to understand what your up against. So, starting with the competition to assess the range of keywords they use to drive traffic is the first step.
Next, look at the upper echelon of sites in your industry, study their offer, there rates and call to action. Observe and incorporate how they distinguish themselves from their competition (which is YOU).
Determine what makes people want to click their search results or visit their pages vs. yours?
Often, we are too close to see the strengths or weaknesses of our own web design, content or call to action. Employing a specialist to perform an analysis of (1) the percentage of traffic your site receives from search engines (2) the keywords your site derives traffic from (3) the pages with the highest conversion and (4) if you need more keywords or to refine your offer.
The mandatory ingredients are; (1) piquing the interest of the reader with a headline ( such as engaging them with a question), (2) proposing a scenario they can relate to and (3) charging the copy with emotion. By positioning your product or service as "the easy and obvious solution", you can lower your bounce rates and increase conversion by doing away with the clutter.
By having one conversion objective per page, it allows the reader to purchase when THEY want to, not just when YOU want them to. One call to action above the fold (on the page without scrolling) is enough, if your offer is too demanding or too needy and lacks tack, you may turn off your reader as ad-blindness kick in to neutralize your conversion tactics.
Read More Related Posts

As a result of the information age reaching unprecedented levels of exchange, creating a comfortable user experience is worth more exponentially in contrast to the means used to initially develop ...
READ MORE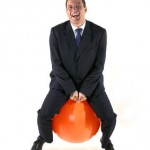 What percentage of visitors is leaving your website because they cannot find what they want? Aside from
SEO
and driving traffic to a website, what happens after they arrive is ...
READ MORE