Based on your sites architecture, internal and external links, search engines create a profile of how each correlates and interacts with the other to map out which pages have the highest significance to their index.


This principle is known as link equity and fortunately for webmasters, link weight and link equity can be sculpted to benefit sub directories, individual pages or sub domains for enhanced visibility in search engines.
We will in theory be covering a less publicized SEO technique for SEO through building links to tags and sitemaps to shift link weight throughout your site. Particularly when you are dealing with a series of strong inbound links such as site-wide links (links from every page in another site or a blog roll).
Tags are implemented to create categorization of consolidated information which serves to create a common theme for posts and pages in your site. In addition to tags, sitemaps are also implemented frequently to consolidate vast sites with depth to a manageable means. In this post, we will discuss how you can use both to make your website more robust in search engines "specifically for long tail or broad match phrases".
Naturally things like using the "no-follow" tag, using embedding links in java script so they are user-friendly for humans but unavailable for search engines (to add significance to) is one way to sculpt the way link juice moves around your pages, but what about using external links strategically to add the perfect icing on the cake?
Which page will rank higher, a page with 100 inbound links from within your site or a page with no internal or external links? Inbound links (IBL) are a metric that create a signature and an accommodating effect for where they congregate. This facet of link popularity is what distinguishes your lackluster from blockbuster pages that really stand out to funnel relevant traffic to your site.
What if you opened the funnel even more by adding more traffic-bearing pages to your sites profile systemically? If the concept is appealing, then use the simple tip of building links to your sitemaps or tags (if you utilize a content management system) to strengthen any affiliated pages joined by them.
It is not uncommon for each subfolder to implement xml sitemaps for the sake of cataloging the contents of that folder. So why not take it one step further and use it as a spine which can dispense the full power of an inbound links potential by giving it multiple target pages to saturate.
It is also important to note that by using this technique, you may wish to set your meta tags to no index, follow (which means you do not want your sitemaps outranking key pages in the index, but you are indicating that the links should be followed).
One obvious benefit is pages that barely made the grade (as far as link popularity) now gain expression and are able to rank on their title tag alone, or the combination of a description tag and a few keywords from the content in the body of the page are now enough to produce a top 10 ranking for a long tail search. Get enough top 10 results for any given query and search engines will promote your website as an authority.
So, just because reaping the reward of plucking the low hanging fruit as far as keywords go, may not have been your original intention, why waste latent potential from lack of expression. So, what is the technique?
Simply link to your tag pages index.php?tagname or rename your sitemap to something else other than sitemap such as keyword-resource.html or keyword-resource.xml and then use that as the target page to build links to equivocally ramp up every page that is linked using the tags or the sitemap.
This simple but effective method can bring languishing pages to the forefront to test their mettle for keyword worthiness. If you find some pages have a great hook and get more traffic than others, then you know which new keywords to develop more content for as well as build strong internal link silos to gain even more relevant traffic to your pages.
Read More Related Posts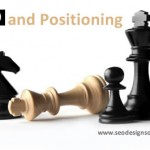 Most pages in your site are limited to being placeholders due to lack of external link weight. After your internal links are SEO friendly, it's time to shift the focus ...
READ MORE