Have you ever wanted to get more traffic through local search? Search and market share can be measured based on the needs of the business and the scope of the consumers that are relevant to your business model. Are you overlooking local search?
Implementing local search and GEO Targeting (ranking locally) represents an immense opportunity for driving relevant traffic (if your product, business or service can benefit from local traffic). Here are some SEO tips on how to start a local SEO campaign from the perspective of site structure and how to theme the content.
Site Structure:
Flat site architecture works best for creating relevant landing pages for the first tier of your local SEO strategy.You can start by creating a subfolder for each state or us a combination of city and state hyphenated off the root folder. This means 50 outbound links on your primary template which represents the state level theme for adding additional drill-down categories for adding additional tiers for the city, state and zip code combinations on those individual pages.
Option 1: Create a subfolder category for each state such as  www.ficticiousdomain.com/state-name/ and use that as your new hub page or…
Option 2: Implement a combination or city and state www.ficticiousdomain.com/chicago-illinois/
This is main landing /category page for all things related to that GEO-targeted beacon. Then you can present your second tier "keyword, brand, product or service-centric" links which lead to the corresponding landing page.
Naming Conventions:
Mirroring exact match naming conventions "spelling-out-the-keywords" capped by a 4-5 word combination effectively allows you to bridge the gap for creating tiers of relevance within your local search strategy. 
Relevant naming conventions, titles and meta data used in tandem with a relevant subfolder for siloing content that is less likely to become buoyant and act as an internal link dynamo to catapult preferred pages to the top.
Structuring the trifecta (title, URL & H1 Tag) is less complicated than it seems. For example:
Landing Page URL: www.ficticiousdomain.com/chicago-marketing-company/
Themed Content for 2nd tier Push: www.ficticiousdomain.com/chicago/article-1 or www.ficticiousdomain.com/chicago-illinois/article-1 (link from subsequent posts to the landing page URL).
Page Title: Chicago Marketing Company – "business name" Serving Chicago, IL
Meta Description: Searching for a Marketing Company in Chicago, IL? "business name" provides professional online marketing services and solutions for "keyword modifiers" in the Chicagoland Area.
H1 Tag: Chicago Marketing Company
Tags: Chicago, Chicago Marketing, Chicago Marketing Company, Chicago Marketing Services
Internal Inbound Link Anchor Text or Potential Inbound Deep Links:
Chicago Marketing Company
Marketing Companies Chicago
Chicago Marketing Services
Marketing Companies Chicago Illinois
Logic: The trifecta between (a) the flat site architecture landing page in the root folder (b) the main category theme /Chicago/ with additional siloed pages – which can use index, follow or noindex, follow meta data as well as funnel link flow (c) the use of modifiers and branded search terms [such as the business name] and secondary search terms to promote keyword stemming and (d) the meta description and inbound links sets the stage for all of the on page elements to collide and impact the pages relevance score.
Don't Forget to Add Links:
On page and off page SEO must coincide. We touched on site structure, but you will need to combine that with a staggered deep link promotional campaign – whereby each landing / category page gets 15-25 solid links in addition to the supporting pages (in the /Chicago/ folder) getting 3-5 links per article or post creates the ideal second tier push.
The third and less obvious ingredient is trust for all of the metrics to blend in addition to emulating this same tactic across all of the other cities or states then linking them all to a central sitemap of hub page to consolidate link flow and ranking potential.
To top this strategy off, we suggest using 3 different templates which funnel link flow through implementing a series of server side includes or link blocks that are specific designed to theme the content on those pages.
For example Chicago only links to Chicago related content or other Illinois related content, Atlanta to Atlanta or related Georgia related content, Los Angeles to Los Angeles and other related California content etc.
Then, utilize sitemaps to connect the segments (behind the scenes) as an infrastructure, that way you can push link flow through the sitemaps to (a) increase indexation and (b) prevent pages from being orphaned or depending too heavily on the primary navigation.
This is a rather basic post that omits much of the needed detail, hence, I suggest reading additional posts on the topic we have written in the past that are more elaborate and can provide a more robust array of tactics to be used in tandem for local search engine optimization.
Stay tuned for additional SEO Tips and Tactics from SEO Design Solutions to distinguish your website in search engines of feel free to subscribe to our RSS Feed.
Read More Related Posts
Getting your business listings to the top of Google Maps and local search results is a challenge in its own right. I've done my share of optimizations for Google Maps ...
READ MORE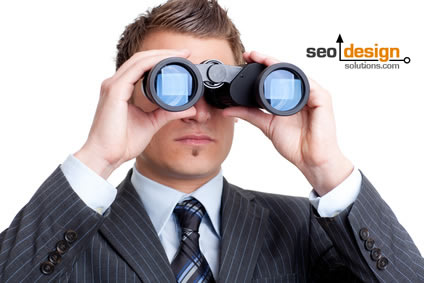 We all know how effective using the internet can be for finding useful information, researching a product or service, socializing or making purchases. But the topic we will be discussing ...
READ MORE