If you are involved in SEO, then you know that aside from content, it's all about the links. Without SEO link building services to hit a wide array of websites, it's almost as if nobody knows you exist.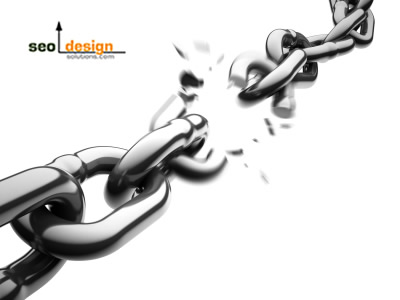 Acquire the wrong kind of links and they can actually hurt your rankings, acquire with the right kind of links (on topic contextual links coming from websites with authority) then hitting your mark for a new keyword or market segment is purely systematic. The key factor here is achieving the proper link velocity and link diversity to acquire, maintain and defend others from occupying your position.
Getting over the link building hump
What are the main contributing factors to attaining a stable ranking for a competitive keyword? Getting over the hump and achieving "fluid back link velocity". This requires strategic planning, patience, persistence, link building and even more persistence. The idea is to start with a base of terms in your anchor text (SEO link building services), for example and then constantly refine the links using sites which already have rankings for those terms to build links back to your site with one or two word phrases (link building) which usually have higher search volume.
By starting with five key phrases for one page in the onset of your link building campaign, you are building up insulation (to defend your site as you move to the top) as well as feeding the long tail from the start. Then over time, as your rankings start to build momentum, shift your link building tactics to hit this page from a variety of sources with one word anchor text from sites with strong ranking factors (social bookmarks for example).
One Brief SEO Link Building Tactic
Are you socially bookmarking your pages? If you need to build stability for you main keywords, you can always find a list of social bookmark sites, create a membership in each of them and submit 5 of your pages a week with the main terms for those pages, use the most competitive term you can thing of to raise the SEO ceiling for your website. These sites can help search engines identify you from using categorical references such as this. Not to mention each link from a social bookmark site carries value and passes rank or authority on some level.
This way you hit them high and hit them low, while continually using your additional link building tactics to stay in the spotlight of search engines (rss feeds, syndication of articles, etc). Repeat this link building tactic each week (using social bookmarking to put the icing on the cake) and you will be working from the top down. Combine this with directory submissions using a few more focal keywords to add some IP link diversity and you can garner decent rankings from these 2 simple tactics alone.
Stabilized Link Momentum
There is one particular phenomenon that all SEO practitioner's anticipate with ardour, that long awaited search result that is the culmination of all of your sweat equity. After you have been chipping away at a term for months one day your website achieves"ranking stability" as the links age and gain more trust from search engines.
This stage of link development varies depending on the competitiveness of the phrase or market, but this is the goal for search engine optimization. To not have to build any more links, but to let the work you have done, push you over the edge and above the fold indefinitely (granted another website with a stronger presence for the term bump you from the position).
Riding the top of the Bell Curve
Much like the stock market, the search engine result pages (SERPs) rise and fall and are constantly in a state of flux. Accordingly, so optimization campaigns fall by the wayside with a strong start, only to fizzle out before hitting critical mass.
Since results are not always easy to measure for competitive keywords, this partial optimization of websites is what is responsible for marginal returns on your link building efforts.
The Solution:
Set a goal each quarter – conduct seasonal (if not weekly) keyword research and find related or themed keywords with moderate competition and high search volume, create content to cater to it by incorporating the keywords into a blog or web page, launch it and start building links.
If you are continually adding new key phrases systematically every month, eventually your website will be seen as an authority site and you will have the benefit of increased surges of traffic and business activity to prove it. You also have to perform SEO maintenance on your most prized competitive terms as well, to make sure you don't lose your spot in the SERPs.
There is light at the end of the tunnel however, just like an investment that you have been waiting to pay off, one day you conduct a search for your main keywords and you see dramatic improvement. Naturally, you shrug it off and much to your surprise a week later, there it is still in the same position. This is a good sign that you have established a foothold for the key phrase in question and that your website has finally made an impression in the search engines index.
In a less competitive environment, this could potentially happen in days, or simply by default as a result of publishing your blog for example. In a more competitive environment (shooting for a term with 500,000+ websites gunning for it) this may in fact take months. The bottom line is knowing how to manage the stages of link development to maximize your effectiveness during the rise to the top.
After you hit the top 10 with enough terms, your web site picks up momentum and any term related to the base query seems to display results from your website as a result of word stemming or semantic indexing (grouping by word association, singular, plural & varied definitions).
Don't stop yet, but focus on quality instead of quantity
If left unchecked you could slide off the vertical projectile into the long tail (where terms spread out and unintentional optimization kicks in) ranking your page for essentially any possible combination of words on the page. Although this is a good thing, if that is not your intention, you need to remain adamant about maintaining consistency in your link building strategy to ensure your pages reach their intended vertical marketing channel.
Instead of thinking impact, think long term. If you get one link from someone who is in the top 10 for the term you are pursuing, sometimes that is enough to put your site over the top. SO it really boils down to paying attention who is on top, and seeing if there is any possibility of hunting through their back links to find other authority sites that may be giving them a boost, or in some way find a way to tap into the same social media, directories or PR based veins.
Read More Related Posts
SEO Keyword Research: Educational vs. Commercial Queries
With SEO, Time and Authority are on Your
Search Results for SEO Experience Technical Difficulties
Click Throughs and Incentives
SEO Tips for Using the SEO Ultimate Competitive
10 Search Engine Optimization Tips
Does Your 2009 Marketing Budget Include SEO?
SEO Tips for Building Trust and Authority in
SEO for Large Websites Part II
5 SEO Tips to Avoid Common SEO Mistakes