With the various seasons of change that apply to SEO and link building, one thing is certain, some SEO methods and techniques will continue to work, and others, simply will not.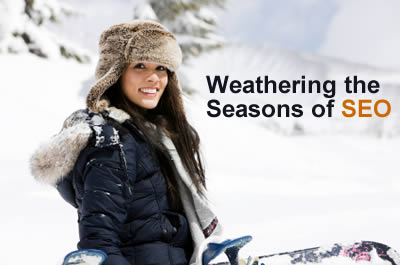 In the constant battle to regulate quality control, Google, Yahoo and other search engines have raised the bar pertaining to standards when gauging the quality and reputation of factors that pass value.
Despite no-follow attributes being used for Google to sculpt page rank, all links inevitably pass value. To name a few instances, links can pass value through IP diversity, age, trust or fragmented link flow, which is why you can see the contention of the argument of link quality vs. link quantity.
I agree with the advocates of link quality, but you can see how in the past just like water dripping on a rock, it all adds up and even the rock must yield to the shear volume of the droplets as it is carved over time.
In the days past, directories were all the rave, then search engines made adjustments to their algorithm to ignore sparse off topic repositories and demote the value when considering ranking weight. Not to say that all directories do not pass link flow, but most are just spread to thin to really create any true consequence for your website.
As stated above, yes all links pass value, but they also need to be indexed as well. One hypothetical rule for a search algorithm may suggest that in order for a web page to go from "just existing in the index" to "ranking in the index" that it must have at least 3 inbound links from other websites. Indirectly millions of sites now took the back seat (directories included) to other sites that frequently deep link (link to pages other than the homepage).
Ranking benchmarks (the algorithm for keywords) operate much in the same way, when considering a conquest for a competitive keyword or series of key phrases everyone starts from zero.
Where they end up is based on the on page and off page factors (particularly the content) and continuity spawned from the two as each page finds its place in search engines.
Things like how many pages on a topic does your website have?, how do you link to your own content? do you use "click here" or "actual keywords" you want to rank for? All of these various intricacies belong to relevance and relevance score and are tabulated instantly every time a search is conducted (relevance of title to keywords, keyword to anchor text, proximity, meta data, off page reputation, etc).
The ability to distinguish your websites signature from others using unique content, impeccable site architecture, superb internal linking and the perfect array of link variety to vouch for your sites reputation creates a top 10 ranking. Each of these components must be tracked and managed to ensure that they yield traffic and exposure exponentially vs. the energy required to sustain their buoyant profile.
Links in to links out and producing a healthy flow of page rank throughout a site is one way to weather the seasons of SEO. In other words, mix up your linking practices and do not rely on any one method more than the other, you never know which metric will change next, but one thing remains stable quality always prevails.
Read More Related Posts
5 Frequently Used / Abused SEO Link Building
SEO Tips to Build Links, Trust and Authority
Are Your SEO On-Page Factors Holding You Back?
Link Building: SEO Link Types and Tactics
Link Building: The Definitive SEO Guide
What is the Real Value of a Link?
SEO, Link Clusters, Age and IP Diversity
Link Building Tips to Prevent Google Penalties
Vary Your Backlinks or You Might Get Bumped!
Are You an SEO Link Opportunist?