There was an old saying that comes to mind, "If a tree falls in the woods and no one is around, will it make a sound?", similarly if your website is optimized using SEO for a specific keywords and no one uses it to find your website, is it worth it?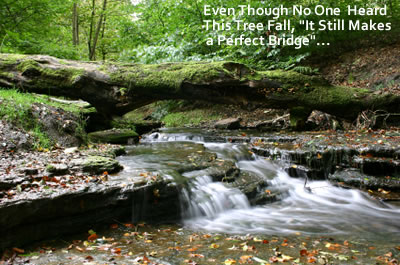 Value is Relative
To answer that question, yes… just as value is relative to application, does the tree have more purpose as a bridge across the stream than standing upright before it fell? It all depends on who is on the path and what their needs are at the time.
Similarly, some keywords act as bridges to tie vast segments of synonyms and more competitive keywords together. Their latent value (building authority) vs. their immediate value (as keywords that appear in search engines) are often misunderstood when it comes to increasing relevance within a site.
Click here to read full article Keyword Positioning or Market Share
Read More Related Posts
Create Traffic or Optimize Existing Traffic?
The Difference Between SEO, Web 2.0 and Advertising
Search Engine Optimization Using Content, Design, Links &
Google Updates PageRank on the Heels of Panda
10 Search Engine Optimization Tips
Using SEO to GEO Target Local Keywords
Where Is The SEO Backlink Sweet Spot?
SEO Principles and the Wisdom of Applied SEO
How to Create A Plan B for SEO