With search engine queries, link baiting, viral marketing and social media networks, curious surfers have a million and one ways to find or be found online. Titles and tagging are the new SEO, and keeping it short, sweet & relevant not only ensures that the right people find your content, but also they search engines rank it accordingly.
Over the past 8 years,Search engine marketing has been the gate keeper holding the keys to make it or break it as far as exposure, click through rates and sales are concerned, but for how long?
Since the advent of web 2.0 and search 3.0 the face of SEO as we knew it, is facing a major upgrade. Instead of thinking from a one dimensional perspective and trying to pigeonhole every keyword under the sun on one page, there is something to be said about compartmentalization, structure and website authority.
Conversion arguably (by definition) can be seen as when someone takes action as a result of finding a link during a search, a PPC or sponsored advertisement or finds your website. Regardless of the medium, conversion is about engaging the viewer holistically and as a result they take action and provide you with information or statistics that allow you to hone your content and successfully replicate the process, over and over again.
This process (at least for human visitors) starts with curiosity and based on the relevance of the title, tags and content gives the signal to trust, engage or take action. In some instances, it may be signing up for an RSS feed, signing up for a special offer, just reading a blog or making a purchase, conversion means different things to everyone, but the gist is to produce the appropriate reaction.
Since chronology is involved, if you fail to impress or fail to create relevance through your titles or tags, how can you possibly expect to see the fruits of your labors. Remember, unless you are selling something as specific as makes and model numbers, then you should incorporate as many of the keywords tactfully in your tags or titles.
In Word Press for example, the ability to rank in the top 10 for the long tail of search for your content is nothing less than phenomenal. Your post and title may by the gist (in your eyes), but after each of the tags creates a spin off page for example, you see unique combinations for your categories, website name and the tags appearing which can be beneficial with some foresight into this process.
Use "exact match" key phrase combinations when possible or use the main keywords alone separated by commas. What you tag now, may very well hit the search engine result pages high for a week, take a dip and resurface months from now with authority and dominate a top 10 position. Less competitive keywords all count and if your site is known for making frequent quest appearances in the SERPs for a wide variety or keywords then you can look at the star power of your link popularity as currency in the long run.
A few tactics in closing to raising your Sites Quality index or Global authority:
1) The first involves, building specific pages (20-50 pages) with targeted keywords and a high number of links per page to the main and subsequent pages as a ranking strategy. Definitely old school, but equally as effective as…
2) Building themed site structure (like an optimized word press blog) with clear delineation of the topic or topics housed under the blog or site with pages, navigation and internal links that all direct the flow and traffic of the visitors as they enter.
Using this tactic, the answer is simple, get busy by writing content, the more pages (or should I say quality pages) your website has, the more search engines can spider and index the content, the more content that is indexed, the higher your chance of a search query, rss feed, search engine or sources for syndication finding your link and following it back to the source.
This strategy is a pure blogging technique that when perfected can attract thousands of visitors per day, using carefully constructed posts that are either entertaining, useful & informative, or in some way shape or form provide something that other sites frankly do not.
Naturally there are dozens of business models such as the
1. landing page with testimonials and solution based close, or the
2. I am the expert providing tips for free technique or what about the
3. hey send this or tell your friends (viral marketing) and have them click here and get paid affiliate tactic.
The list goes on and on.
Despite the tactic, I can assure you they all pay attention to tagging and titles to get the ball rolling.
Read More Related Posts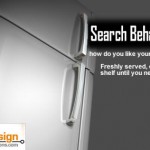 Search behavior is fueled by convenience, and just how convenient is the fact that search engines put information on the shelf and keep it fresh, structured and relevant until that ...
READ MORE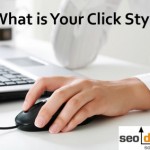 It's no secret that with SEO it's all about getting the click! Similarly, there is no doubt that positioning is the first step in monetization and conversion. If there is no ...
READ MORE