Unless you want to be upstaged by a competitor with the total package (attractive website, useful content, great rankings and a conversion rate above 15%), then you must see past SEO and search engine traffic as "the holy grail of internet marketing" and focus equally on conversion and conversion optimization to transform traffic into customers.
Search engine rankings are to websites what the stock market is to businesses, they are a metric which others use to measure the degree of peer review, acceptance and impact they have on the collective marketplace as a whole.
In many instances, the position of your website in search engines communicates the degree of authority your website has vested within it about a particular keyword or topic. Yet, despite the topic, if the visitor fails to see the value in that authority or does not take action, then it will not matter what keyword they used to reach your site.
Aside from relevance, search engine positions are based on a moving target of criteria. These criteria have specific thresholds and demands that require a seer like intellect to divulge the source of which variables are more important than others (titles, supporting pages/links, domain age, pecking order within the site, accessibility, etc). Get them right and you remain intact, fail to impress search engines (or visitors) and metric will not matter as that visitor will simply move on to find a better offer.
In addition, with newcomers challenging established search results in every competitive vertical online market, it is no secret that Google is shaking things up and re-weighting the SERPs and changes the face of business as we know it each week with new updates and tweaks to their algorithm.
Consider it an extended update where stability has taken a backseat to the authority sites with new found focus or new kids on the block who finally figured out that title tags really do work….
Whatever the reason for the new entries (the old sites had stale metrics, the market is expanding or the relevance weights have changed) all we know is that the SERPs have been displaying a unique array of results for the past couple of weeks.
The trend, authority sites with link weight and popularity to spare taking a bite out of other markets when sparsely mentioning a keyword in the title, description or sparsely throughout the site.
I would rather not get into name calling, but, let's just say that if you have been resting on your laurels for the past few months, that may not get your website the first page exposure you became comfortable with in the past.
The new algorithms are looking for new and exciting metrics to deduce the signal to noise ratio online. Your website really has to emphasize an authoritative position and reinforce it from multiple angles (web 2.0 / social media engagement, videos, press releases, RSS directories, Unique RSS Feeds, Article Syndication, and more).
In essence, you need to be visible in Universal search by being universal in scope to reach a broader cross-segment of where markets, users and attention are all intercepted by your website or websites. A successful online business requires a trinity of metrics in order to gain traction in a maket place; SEO (for visibility), search engine traffic (for qualified leads or visitors) and conversion (from visitors finding what they are looking for).
Keep in mind, there is no shortage of competition, if you do not own your space, then you will not occupy it very long. Just call it the law of averages which can work for or against you, depending on how you embrace the metrics of search engine positioning and engagement from prospects.
Any lapse in any of the fundamental areas search engines use to assess relevance could mean slipping off the grid of organic search and being upstaged as a result of temporal differences or thresholds for relevance or engagement being challenged by competitors.
Managing your sphere of influence:
So often we get caught up in the vanity plate keywords or ego boosters' vs. expanding baseline traffic. This is where analytics comes into play and really digging deeper to see significant trends in regional or local keywords, bounce rates and engagement times or specific advanced segments or goals.
As a result, we can do more with less effort by seeing what signals search engines have already earmarked for your domain so that you are essentially not going against the grain when it comes to expanding on keywords already handing close to the top results.
Taking a month for example to examine keywords on the fence and push them from dangling by a thread in the 20's into the top 10 is a far more beneficial practice than starting on an entirely new campaign or new organic keywords. The notion is to promote keyword stemming then broaden the range and scope of topical synonyms.
From there parse your contents highlights that receive consistent traffic and start looking for affiliate programs to generate income from a friendly referral from your website or funnel that traffic back to your preferred landing pages to propose an offer for engagement and conversion.
The simple takeaway is, you never know which metrics will gain or fall out of favor with search engines which is why you must thrive to re-create your online relevance model in order to stay ahead of the bell curve.
The more flexible your approach is and the ability to scale content or reinforce older pages with authority, the higher probability of maintaining or acquiring a larger percentage of organic search engine traffic.
Also, remembering that conversion optimization is just as important as search engine position and conversion is the real yard stick that measures was it all worth it at the end of the day. Increasing traffic without being as astute with analytics or layering your offers in context to the purpose of your website or web pages will only leave you scratching your head when your competitors have mastered the art of the squeeze page, PPC landing pages or solid organic content.
Here is our suggested reading list (to stay ahead of the curve) as well as emphasize potential areas in your website you may have overlooked while inadvertantly obsessing over rankings. Online marketing is holistic and diversity is the key to longevity and depth to offset dependency on any one metric.
The Following Posts are to Assist The Triad of SEO, Traffic and Conversion:
Read More Related Posts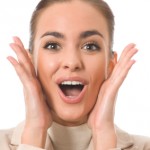 Between emotional triggers, a great design and a compelling call to action, using SEO to reach consumers who have the most to gain from your products, services or offer is ...
READ MORE