Competitive market intelligence (the availability or lack thereof) is where 90% of the battle for search engine positioning is won or lost in search engines. SEO is about opportunity and hard work, but without the right information, your website will only reach a fraction of its potential.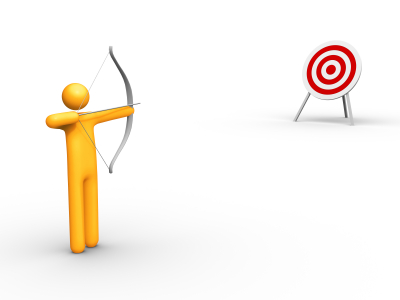 Like most websites that rely too heavily on residual ranking factors (like home page prominence), SEO should be applied sparingly (through deep linking) to the rest of your web pages as well. The reason becomes evident when your site has the ability to create double rankings and leave an indelible impression on a visitor searching for information.
Occupying more screen real estate (a double listing) translates into a 200% conversion for every keyword that you apply this tactic to. However, it is not uncommon for webmasters to have tunnel vision or set their goals too high on a small series of keywords, only to be disappointed if the search volume provides less visitors than expected.
The thought about traffic volume skyrocketing overnight is a true misconception, not to imply that algorithmic changes could never occur to make your site more relevant;  you still have to lay the foundation for future success.
To build a steady flow of relevant traffic, consider implementing a series of articles, blog posts or landing pages to create topical relevance and saturate your website with enough overlapping modifiers to attract searchers who are using keywords in search engines.
The method is simple, find a topic as your theme, then build deep silos of information on the topic, such as 20-30 articles or posts over time. Then go back to those articles or posts, look for co-occurrence, then cross link (link from one page to the other) using the relevant keywords that support the topic of the pages main theme.
This is a proven method to increase traffic by creating overlapping pools of continuity through organizing the link flow and content structure of your pages.
I often use Wikipedia as an example and for good reason, the site has impeccable internal links, simple site architecture and they understand the value of cross referencing information in a self-sufficient manor.
Create a page now for two reasons (1) as a means to delivery new visitors now and as another layer to anchor your expertise on the topic and (2) in 90 days, that page has sprouted its own page rank and can give back to the rest of your website if harnessed properly through internal linking.
The key is not to leave certain aspects of the site out in the cold. If you have orphaned or dangling pages that have insufficient link flow, then nofollow them or no index, follow them to keep them out of the search engines index (but still passing link juice).
Using 301 redirects are also another alternative to clean house if you find that pages are dropping like flies from the index. Better you using them while they have value before search engines deem them inert and remove them.
This strategy requires patience and persistence however, as a result the threshold of competing pages a particular keyword or series of key phrases has can be tackled by briefly mentioning the topic one your site has developed enough authority.
Then, it is only a matter of where you want to point that authority (to take over a competitive keyword over time, or conquer a series of less competitive phrases daily from topical blog posts). In either case, the choice is up to you.
Read More Related Posts
How To Avoid Google's Supplemental Index
SEO Tips to Build Links, Trust and Authority
Create Self-Sufficient SEO
How to Create Stronger Websites with Fewer Links
Search Engine Positioning The Right Way to Climb
Unleash Your Website with SEO
On Page SEO: Managing Links in to Links
10 Search Engine Optimization Tactics
Manage Your Websites Reputation
SEO Best Practices: Getting Started