Searching for quick competitor research methods to determine if a keyword is a worthy target for an SEO campaign? Watch this video and learn how to use your competitors to qualify which phrases are worthwhile using SEM Rush and other useful SEO tools.
Stay tuned for more SEO tips and tactics from SEO Design Solutions and the upcoming release of our new WP Ultimate Theme and WP Silo Builder plugin.
Read More Related Posts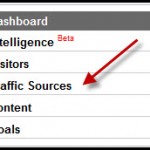 Google Analytics and Google Webmaster Tools are a storehouse of data which can be used for search engine optimization. However, when combined with a few other stellar SEO tools creates ...
READ MORE