With over 8 billion searches conducted each month, funneling paid and organic traffic through relevant keywords in search engines is vital for your website.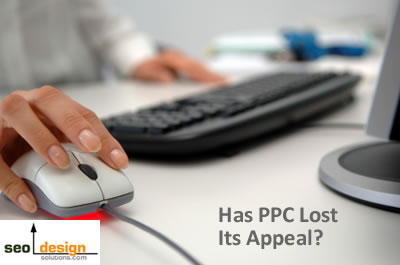 If you knew that 8 out of 10 people choose organic search results over pay per click, would you still use pay per click? Or rather, if you rephrase the question, if you are currently using pay per click marketing and you knew you could reach 4 times the exposure with search engine optimization instead, wouldn't it make sense to use SEO?
A potential visitor does not care if there is 100 or 100,000,000 search results returned when they type in a query, with SEO/SEM, they only care if your website is in the top 5 results. Competitive thresholds exist for the sake of SEO when mapping out the route to the top 10, with SEM, it is only a number (the price per click).
For example, if a keyword has less than 50,000 competing pages and has a fair amount of traffic (100 searches per day), then optimizing dozens of keywords such as this can increase your baseline traffic exponentially vs. targeting one competitive keyword target (over 1,000,000 results).
Cracking the barrier to entry to create relevance and rankings take time. Particularly if the keywords are new to your website's topical theme.
With search engine marketing (SEM), If you wanted to appear alongside keywords with proven search volume, then you simply pay your fee and when your clicks are depleted based on your budget, your ad disappears.
On the contrary, although search engine optimization (SEO) takes times more time and effort, the continuity created by relevance for the topic makes it easier to optimize entire series of keywords simultaneously.
This alone can hedge your websites performance and dependency to just a few keywords and in most instances when the key phrases are longer in nature (containing more keywords and modifiers), obtaining them organically are essentially like plucking low hanging fruit.
As an SEO company, here are a few tips we use for setting the stage for organic search engine optimization that you can employ to wrestle your website back from the clutches of pay per click marketing.
In closing, the trend for businesses to use SEO instead of pay per click is steadily on the rise. When you find a medium that has pure upside like organic search. The only quandary is the time, energy and effort required to create content, link popularity and website authority.
After the keywords have been identified with the strongest continuity for conversion, the choice is clear for businesses who are tired of paying too much to procure sales and conversion with a dated pay per click sliding scale incentive marketing model.
Read More Related Posts
Link Building & Deep Links using the LPP
Why SEO Should Never Be An Afterthought
Each Page Should Pack an SEO Punch
Google Search Engine Optimization Tips
Using SEO to Target Markets Not Just Keywords
International SEO, Social Media and Website Promotion
Search Engine Marketing SEO or SMO? Who Cares
Link Building Tips For Twitter