Sometimes you have to "make sacrifices" to keep your website lean, relevant and mean. Every time you add content to your website, the global term weights shift within that site which could either (a) steer the site off topic by diffusing the underlying structure of the sites semantic relevance or (b) improve or decrease rankings (which constantly vacillate).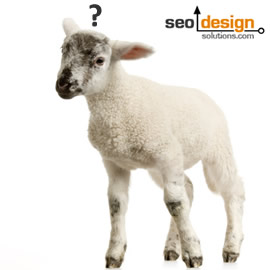 Finding the proper balance to streamline relevance and prevent theme diffusion using SEO means pruning, nurturing and tilling dated sub folders, managing cyclical content and finding enough link flow to feed each segment of the site via deep linking.
Content Creation and Link Structure
Relevance is subjective, what is relevant today may not have been relevant 2 years ago or vice versa; the tendency to hold on to dated content that (a) does not receive significant search volume or (b) no longer serves as a primary facet of the site should be assessed and evaluated for re-purposing via revision or / or 301 redirects.
The link graph both the internal links that cast the web within your website and the citation from other websites should both converge with a similar message (on a page by page basis). This means that internal links can be used to identify and strengthen which pages in a website gain traction for what keywords.
If I constantly link to page a with 3 specific keywords and external incoming links from other websites also do the same (in addition to 3 other related keywords) then the page can potentially rank for 9 or more variations (depending on the authority of the internal and / or external links).
Think of it as a cross between Wikipedia's virtual theming as a result of consolidating relevant anchor text and keywords to specific pages all about that keyword and how Adobe ranks #1 for click here out of 1 billion competing pages from other sites linking to it with the anchor text "click here" to download Adobe Acrobat.
You want your pages to take on the aggregate sum of those internal and external links by mapping keywords to specific page, which then became buoyant and resonate that authority (making it difficult for competitors to rival your rankings using link building or just content alone).
Through theming the link structure, each page is branded with a semantic signature that earmarks where each page fits in the hierarchy of your content,  information and site architecture. The other advantage to this strategy is, over the course of time, different pages have acquired unique inbound links, if you redirect them, the new target page replaces that page in the SERPs.
Using 301 Redirects for Link Transference
When you consider that you can optimize a page, let is gestate and develop authority, then re-purpose is later (by staying within the context of the keywords it ranks for) and linking from it to new content or redirecting it to a new category / landing page. You can take a 2000 word page which ranks for 100 keywords then redirect it to (a) a new sleek landing page or path or (b) a category which consolidates the previous purpose of the page.
You really have to dig deep in a site and determine which pages you can "sacrifice" to lighten the load and reduce bloated content from irrelevant pages which are bulging at the coffers and keeping your site from reaching optimal buoyancy in search engines.
Creating lean, crisp new pages with exact match titles, relevant meta descriptions (which can contain synonyms or plural keyword variations) as well as a plethora of internal links from within the site and 5-10 deep links from other websites; your pages can cross the tipping point and break a ranking loose and shift from not in the top 1000 results to top 100.
After the top 100 results are breached for the main keywords the page is targeting, then you can go back and (1) add more topical content from subordinate pages and link to the preferred landing page (2) wait for all the on page and off page elements to synchronize and kick in (trust rank) or (3) build more links to overcome competitors.
Utility over History
As long as your present tense and short-term SEO goals can support your long-term objectives, then the threat of utility is a moot point (sort of like having a yellow pages book when you have search engines).
Sure, somewhere out there they may be a few people willing to type in some obscure long-tail phrase to evoke the "page from the pasts ghost" and interact with it on some level, but more often than not, pages are just anchors dragging a site off topic.
Just like spring cleaning, you have to assess which pages facilitate the big picture and which can be ball-rolled into a more relevant present-tense page to replace waning relevance from dated content.
Read More Related Posts
SEO and Intent: Where Search Meets Results
SEO Tips to Manage Content Development
Authority Websites: How Big is Too Big?
Each Page Should Pack an SEO Punch
SEO Tips for Website Architecture
Google Caffeine, Site Speed and New Search Engine
Search Engine Optimization Using Content, Design, Links &