Business is all about exposure, value and availability which is the premise of SEO. When the need arises for consumers to find a product or service like your own, it is advantageous to create the path of least resistance when it comes to exposure and visibility of your unique selling proposition vs. your competitions.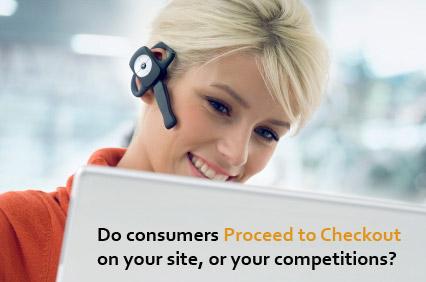 In modern times, that path / search behavior is opening up a browser, going to your favorite search engine, Google, Yahoo, Ask, MSN Live and typing in a keyword or phrase that best represents a phrase with the highest probability or garnering a relevant match for your query.
Upon investigation of the snippets (the title tag of the page and the corresponding segment extracted from the page) consumers base their intent on which pages best represent the chance of them finding a likely match once they click the result.
This is the premise of search engine optimization (SEO) and it starts and ends with the ability to position a website for an array of relevant terms so that when potential prospects shift from information gathering to whipping out their credit cards your brand, website or offer is right in front of them regardless of which keywords they type in.
The courtship of managing expectations or delivering what is promised is one of the most important aspects that can undermine customer satisfaction and lead to a purchase. However, before that can proceed to checkout, they must first (1) qualify that your website or web page has what is it they are seeking and (2) if they want to buy it from you. Yet, without SEO, the first step would be a mute point.
As a consequence of relevance and search behavior, the more emphasis placed on optimizing actionable keywords to eliminate tire-kickers and hone your efforts directly on the early adapters and web savvy searchers who know exactly what they want.
Keywords are the first line of defense from window shoppers. Do you think someone typing in buy a watch will purchase a $4000 watch from the first generic search result they see, or do you think that key phrase and search best represents someone just looking in an attempt to have websites help them decide through engaging the process or elimination?
You can find what you don't want to steer you in the direction of what you do, but in this case optimizing for specific makes, model number and price range would be more suitable for your business if you were a website selling watches.
Sure, you could waste time, energy and effort on optimizing general phrases or keywords and have lackluster titles and a page that is gratifying your brand, but will it aid conversion? Will people actually dedicate more than 10 seconds to it to MAKE an impression?
If so, what type of impression? Will it entice them to place an order, dig deeper in your site or perhaps even leave the page because you linked out to another reference without considering the consequence?
With so many options available to the online surfers, having a unique selling proposition is more than just a dashing thought, it is the backbone of creating a successful online business. SEO delivers traffic, but usability, clear definition of purpose, organized information focused on a theme and compelling graphics to reinforce your product or perceived value is what make people proceed to checkout vs. just kick some tires online.
Even though pay per click (PPC) and search engine optimization is like two sides of the same coin, they both depend on search engines and the people using them. There is something that SEO types can learn from search engine marketing (PPC).
The takeaway is unique selling proposition, targeted copy aimed at one conversion objective and tangible conversion you can measure. If SEO can track and instill the same types of undercurrents into a typical campaign, it will be one step closer as a commodity for business owners as every impression matters in contention to garnering traffic for your site or turning away business to the competition.
Before someone decides to move forward, there are thousands of qualifying concepts which either work in your favor or create a tinge of hesitation.  Multiply this by the percentage of new visitors for each page and you can extract engagement time, bounce rate, keywords delivering traffic, time on the page and multiple other metrics to isolate, track or consolidate which favorable attributes are working for you and what metrics for lack of better terms are absent from your web pages.
Read More Related Posts
SEO, Content or Conversion
Increase Market Share with SEO Modifiers
Search Engine Optimization
SEO Dependency – Do Your Rankings Rely Too
How To Avoid Google's Supplemental Index
Need More Search Engine Trust? Link Out!
Authority Websites: How Big is Too Big?
Does Brand Rank Equal Better Rankings for Big
Sacrificing Content for Relevance using SEO