There are various metrics in SEO that contribute to producing aggregate ranking factors that when synchronized properly produce high ranking search engine positions. On page SEO represents 60% of that ranking factor and link transference plays a crucial role in sculpting website authority.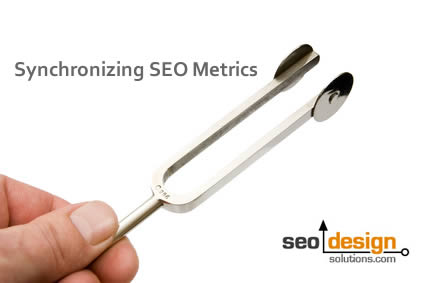 Links and link metrics assist users and search engines alike for determining relevance for your content. Specifically the links from one page to another within your own website (known as internal links) and links from other websites to specific pages in your website (known as inbound deep links).
Similarly, the number of inbound links from other sites and the amount of links leaving each page determine how that page fits into the relevance/hierarchy for your website. By concentrating internal or external links you are essentially stating that this page is more important than a page will less emphasis or link osmosis/flow.
Aside from theme density and theming your content, links present an opportunity to sculpt relevance; essentially every link on your pages is stating "for more information on this topic, click here for a summary".
If multiple links are used to reference the same anchor text or page, a  convolution of links can occur. Also, using shingles (groups of words) that do not correspond to the topic of the page they link to can create referential  disparity in the symmetry between what you are saying the page is about and how it is referenced online.
To increase on page SEO relevance, you can implement aspects of page rank sculpting. Page rank sculpting is an attempt to prevent links from hemorrhaging vital link weight to pages that are not the best locations for ranking factor (like a privacy policy or contact page). Similarly, the tighter your on page nodes of relevance, the less impact the off page links or anchor text (the text in the link) matter.
Like a dead end street, links can waste efficiency from lack of reciprocal internal links throughout your website. For example, PDF files are known to sap vital ranking factor (if the PDF does not have a link back to the website).
Since PDF files are crawled, they are essentially web pages that should be integrated back to the rest of the site to return the link flow they inhibit. Footer links or placing links back to other pages within your website within the PDF are one excellent solution to this dilemma.
Please note that creating kinks on link flow (like a kink in a hose) can occur on any page in your website.  Hence the proportionate analysis of links in to links out should be assessed and in extreme cases be 301 redirected to the most relevant alternative page if the page does not provide significant value.
Essentially, your on page SEO activities should mirror the off page reputation. However it is simply not feasible to attempt to contact every source linking to you to specify that they use specific anchor text to provide links to your site. This is why the on page footprint your links leave are crucial for setting the tone of how those pages will be represented as they spawn additional website authority and ranking power.
The moral of the story, choose your links wisely and understand which pages need more link flow to produce more buoyancy for specific keywords. Rankings are determined from two factors (1) the anchor text of referring pages and (2) the topic or focus of the title, description and body text of the target page. If each coincides as a consistent metric, then the page acquires authority for that keyword or key phrase.
Thanks for visiting the SEO Design Solutions Blog, where you will find useful SEO tactics, Tips and Strategies for achieving higher rankings through the use of search engine optimization.
Read More Related Posts
Using Keyword-Rich Domains and Subdomains for SEO
SEO Marketing Meets Dollars and Sense
Search Engine Optimization: Creating Tiered Structures
Using SEO to Target Markets Not Just Keywords
CTR Stats to Change Due to Google Instant
How to Optimize Meta Titles and Descriptions
Clicks, Keywords and Conversions
Rankings, Conversions and SEO Accountability