In the past I have hinted about the importance of applying SEO to website architecture and how many websites are overly dependent on the homepage for rankings, but what about actionable intelligence that you can apply on a granular level.
If you ever wanted to know how to use Google Webmaster Tools to assess internal and external link percentages within your website, then this post will show you how.
Since you don't always know which pages in your website are streamlined and optimized for specific keywords. Here is a quick technique you can use to ask Google which pages are considered the most important within their index.
Using an aspect of the link graph (a record of which links link to and link from a page both internally and from other sites) you can determine the topical theme and strength of each indexed page in your website.
Pages that rank highly in search engines have two things aside from content internal link relevance and off page reputation from inbound links from other sites. Links are the passages that connect the web, without links, you could not move from page to page, let alone from site to site.
So, with that in mind, search engines use links as crucial metrics to score pages as assess the context of the content when grading it for relevance.
After you log in to Google Webmaster tools, from the dashboard, go to your website and then click the links section in the navigation menu.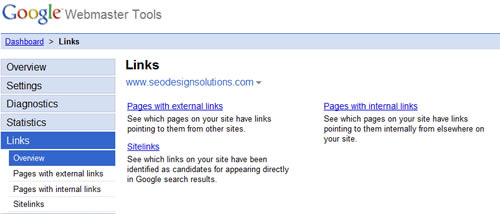 Select either pages with internal links or pages with external links from the menu. After the page populates, then scroll to the bottom of the page and click the link download this table or download all (internal or external) links depending on which page you are on.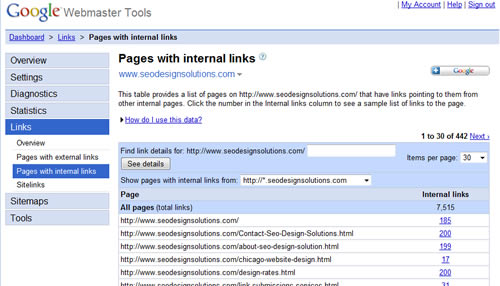 From there, you can use the excel spreadsheet to get a top level view of your websites internal link and deep link percentages to determine how vested you most integral landing pages are nourished.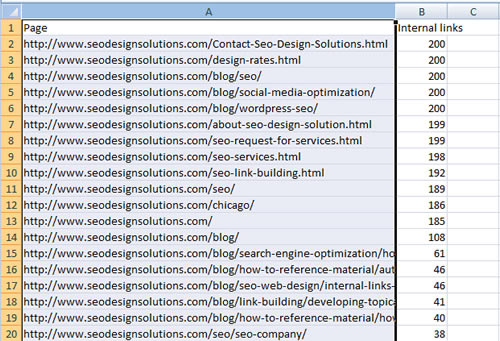 A high ranking page should have a higher percentage of internal links as well as a higher percentage of inbound external links from a variety of IP sources (IP diversity) in order to differentiate that landing page / content from more common areas of the website.
Considering the competitive landscape and the tipping point / threshold for that respective industry, having concrete information such as this can help you to sculpt on page and off page factors to achieve a competitive ranking objective or multiple traffic-bearing keywords.
Although this is rudimentary to SEO (webmaster tools), the application of using multiple metrics to gather intelligence that impact all aspects of your website is always a work in progress. It is not the information itself alone that matters, but rather what you do with it holistically. Thanks for visiting SEO Design Solutions Blog, where you can find effective SEO Tips, Tactics and Techniques.
Read More Related Posts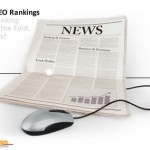 Why does the headline on a newspaper have the most compelling caption? Why does it reside at the helm of the page screaming boldly to make a point? Because positioning ...
READ MORE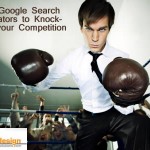 The underlying premise of SEO suggests that you understand the task at hand when it comes to outranking the other 999 entrants for any given keyword. Google stops indexing a particular ...
READ MORE