If you own a small-business, and find yourself looking for SEO basics or tips and tactics to rank your website, then here are some pointers to set you in the right direction.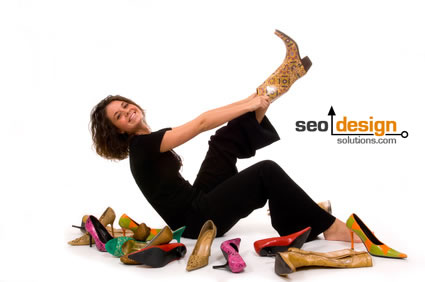 Just like you have got to learn to walk before you run, if you understand the various aspects of SEO, then you can combine them at will to produce the necessary degrees of relevance needed to get things moving in the right direction.
Co-Occurrence
All parts of your website should accentuate your relevance. Of the most important are the first occurrence of a keyword in the title, url (www.example.com/buy-trucks-online.html), and the h1 (your main header tag) which signifies what that page is about.
If all three of these parts are support the same keywords ("buy trucks online"),  that is considered high co-occurrence. Other variables for co-occurrence are meta description, inbound links and tags.
Lastly, it ALWAYS helps to have the keywords located within the text on the page.
Start with the right platform
There are a million ways to create a website. Use one that can be tailored easily for 'out of the box seo'. If you don't have tens of thousands of dollars to spend on a custom CMS (content management system) solution, then you can always start with an open source CMS.
Three that we recommend to our clients are Drupal, Joomla, and WordPress. Which one is best for you depends on what you are trying to accomplish; are you selling bicycles or attesting the Google Monopoly?  Aaron Winborn wrote a great article that details the differences titled:  Drupal, WordPress, or Joomla? (A Trick Question).
Link to other pages within your website
Linking your pages together (also known as internal linking) is an important part of having a website. Look at it this way, if Google or the other search engines gets stuck at any one page, they will go away. The less Google comes around, the less they care about you. When Google does care about your site, there is a slim chance that it will come up in the search engine results pages. Simply put: Link Often.
Contact Other Professionals in your field
Use the social relationship in your professional networks to ask for links to your website. Google also likes it when you receive links from important websites around your geographic area (E.g. SEO Design Solutions is located in Chicago, so it would make sense to receive a link from the Chicago Tribune). When you ask for the link, prefer the link to use the keywords you want to rank for E.g. SEO Company in Chicago, etc.
Write for Quality
The best way to create a buzz around your website is to offer value to others. A great way to determine that is to ask the question, How do I better the lives of others? More value to readers, more value to Google.
Because Google is after all, just one type of visitor.
Read More Related Posts
Need More Search Engine Trust? Link Out!
Does Brand Rank Equal Better Rankings for Big
Using Server Side Includes and Alt Attributes for
How To Avoid Google's Supplemental Index
Context is Currency: Keywords and Sales Conversion
How New Content and Post Frequency Impact SEO
Targeting Behavioral Keywords
Google Search Engine Optimization Tips
Keyword Relevance and SEO
Why SEO Link and IP Diversity Matter