Watch over my shoulder as I perform a live site review touching on topics such as shingle analysis, visual page segmentation, link flow, server side includes, keyword prominence, keyword proximity, link flow and more – in this 10 minute walk-through behind the eyes of an SEO optimizing a website for optimal performance in Google.

Shameless Plug: >>Interested in SEO Consulting? Let us know…follow the link for pricing and information. Sessions (like the video above) include a 1 hour question and answer format, website analysis with the appropriate SEO tools, a recorded video to extract action items, an SEO scorecard (with your website as the subject) using a 49-point inspection of known SEO ranking metrics. You get a copy of the video and reports of the consultation – covering the topic of choice ($400/ hr). Call 312.794.7883 to schedule an session.
Read More Related Posts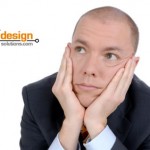 The thing to keep in mind about SEO is that it is scalable and depending on (a) your website and if it was constructed initially with SEO in mind (b) ...
READ MORE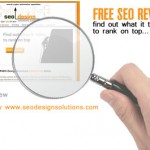 Choosing the right SEO company as a potential partner for your business and online success is crucial. One method, much like the "try before you buy" free sample involves getting ...
READ MORE