If you are curious about SEO or ever wondered how search engines really work, then this is an absolute must-read post from Dr. E. Garcia from miislita.com.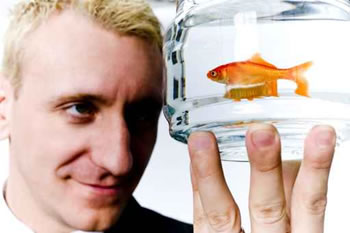 Dr. Garcia discuses in great detail, metrics such as "Keywords Co-Occurrence and Semantic Connectivity".
These are the contextual building blocks search engines utilize in order to assess and rank pages based on semantic relevance, importance and context of your web pages on page content.
Here is an excerpt…
Understanding Co-Occurrence
Depending on the source, co-occurrence can be
Global; extracted from databases
Local; extracted from individual documents
Fractal; extracted from self-similar, scaled distributions
The theoretical framework is different in each case. In addition, co-occurrence data can be query-sensitive, as found in commercial search engine databases. This series focuses on this type of global co-occurrence.
Co-occurrence data can be used to extract lists of related terms or lists of synonyms.
I must emphasize that the scope, nature and relationship between discovered terms as their environment affect the type of information that one could extract from co-occurrence sources.
Among others, the following does matter when working with co-occurrence data
scope; i.e., whether the words behave as broader or narrower terms in a given context.
type; i.e., whether we are dealing with nouns, verbs, adjectives, stems, etc
synonymity; i.e., whether we are dealing with synonyms.
architecture; i.e., whether the documents reside in a horizontal, topic-specific vertical, or regional directory
seasonality; i.e., whether we are dealing with repositories containing seasonal trends and periodic fluctuations.
sequencing; i.e., the order in which terms are queried or appear in documents.
polysemy; i.e., whether we are dealing with terms with multiple meanings.
cognates; i.e., whether we are dealing with different terms with same meaning in different languages.
query modes; i.e., the retrieval modes used.
other reasons not listed here.
As you can see the days of keyword stuffing (adding keywords to inflate relevance) are long gone.
In order to improve relevance score (to appear higher in the search engine result pages), keep in mind that global, local and fractal correlations exist.
The take away here is, you need to add the appropriate structure to on page content to complement other imperative SEO efforts such as internal linking, revisions to site architecture, website templates or tweaks to server settings to improve performance.
For the rest of this informative post, follow the link to Dr. Garcia's website.
Read More Related Posts
New Tag Minimizes Canonical URL's
Sure, SEO Delivers Traffic, But What Happens When
CTR Stats to Change Due to Google Instant
Successful Article Marketing Secrets
How to Jump Start a Stalled SEO Campaign
10 SEO Tips to Start an SEO Campaign
SEO Tool SEM Rush Adds New Keyword Trend
SEO Link Building Tips: Other Ways to Build