During the several hours of perusing the internet each day, I come across many value propositions. Like most web surfers, I can't help but try my luck at winning a "free Ipod Nano" by shooting down a duck or bowling a strike. And while I know that there is no reasonable chance of winning such a prize, I can't help but engage myself in that value proposition.
When creating landing pages, a similar vein of thought should be applied to your efforts. How do you capture attention, and once you have that attention, what do you do with it?
The following subheadings are what I've found to be the imperatives for engineering landing pages within your site in the interest of high conversion.
First off: What is the offer?
Who are you, and what is it that you're offering? These are the basic questions that customers need, before they can move forward in the hierarchy of a value proposition, and yet so many business owners fail to convey these two critical points on their most critical landing pages.
You don't have to be sly or witty, just be honest. If you have a good product or service, then convey to them the benefit in a presumptive fashion.
For example: "Increase Landing Page Conversion by 77% with these 3 Simple Steps". This proposition would best suit someone in need of information (who obviously is in need of help) which you could qualify by using an opt-in form to deliver the formula; this is just an example of engaging your target audience and facilitating a benefit.
Second: Why is this important to me?
It's crucial that the customer internalizes your unique value proposition. Do this by offering an obvious improvement – one example that everyone in your target market can empathize with.
Third: Show and Tell
Or as I like to say, show and sell. Actively engaging a person's interest by showing them how or why your product works is a sure fire way to make an influence. Everyone likes to learn. In terms of SEO, I generally like explain the parts that make up the whole – SEO is a combination of three ingredients: Content Creation, On-Page Optimization, and Off-Page Optimization.
If any specific topic needs more detail, I would briefly delve into the specifics, but not lose the focus of why it is I am pitching them to begin with. The intent is to aid the process of discovery and reinforce your initial claim while increasing the associated value it represents to the prospects needs.
Fourth: Lower Existing Barriers
The propensity to be hesitant moving further into the conversion funnel is human nature. Supporting evidence and testimonials work, but selecting the proper supporting materials is what separates the good for the great. Go one step further by record the effectiveness of different pictures and text on your landing pages to empirically gauge their effectiveness. The engineering of landing pages, as I had alluded to earlier, comes into play here.  Statistics also aid the process of lowering existing barriers while supplementing clear and distinct advantages to support your product or service.
Fifth: Provide Options
The easiest way to offer the most value is to offer options or augment an option with a sense of urgency. It is a well-known fact that people do not like to be sold. However, what they do like, is having a myriad of options to select from, so that at least the process of being sold is less obvious.
This allows them to feel in control, which leads to an alleviation of anxiety or resistance to facilitate their demand for the product or service offered.
Understanding that individuality is an emotional trigger provides you with the opportunity to set the stage for conversion by bundling or packaging distinct advantages into an appealing offer. This is why car manufacturers went to great lengths to create flash-based website/options for personalizing and customizing an automobile online, so you could see the end result and create an emotional attachment for the final product.
There isn't a person out there who doesn't enjoy some sort of bargain or enhanced perceived value. Custom paint which would have cost $2000 extra, can now be included into the base price as a bargaining chip/ emotional trigger to sweeten the deal and facilitate the purchase.
Would this have actually cost the automobile manufacturer any more money to produce?; probably not, since the car was more than likely in pre-assembly anyway.
Sixth: Create a Sense of Urgency
To take this one step further and add urgency, you could make the offer time-sensitive, set to expire in 30 days. The fact is, the "not too much pressure/pressure close" is a clear example of how utilizing options can facilitate a high dollar purchase while incorporating a time sensitive call to action. As far as the consumer is concerned, all they know is that their custom automobile is only one click away, and they were in complete control and got a great deal in the process.
Seventh: Use Persuasive Jargon
Words like "New" or "Free" are catchy and can bring you one step closer to the final conversion objective. The word FREE, in particular, has a 98% reader response; and even if something is old and slightly different, well, guess what, it's new!
There are 3.4 billion competing pages in Google for the word free. It's because it works. Try to tactfully weave this into your offer to enhance your overall value proposition to get consumers past their innate resistance.  Under this premise, a bit of reciprocity can go along way…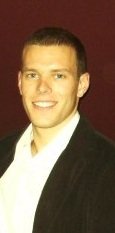 Nick graduated from Butler University with a Bachelor of Science Degree in Finance. Mr. Hoffman spearheads new business development endeavors for SEO Design Solutions. Prior to his tenure, Nick worked for Merrill Lynch and UBS Financial.
Read More Related Posts
Does Google PageRank Affect SEO?
SEO Link Building Tips: Other Ways to Build
CTR Stats to Change Due to Google Instant
SEO Tips for Choosing the Best SEO Technique
Alternative Traffic Sources: Diversity and Conversion
Affiliate SEO Marketing and Affiliate Landing Pages
Crucial Search Engine Optimization Tips
Does Changing My Website Frequently Impact SEO?
Will Caffeinated Results from Google Stir Up Search