The quality of SEO matters now more than ever. With constant revisions to dated algorithms, search engines are savvier than ever in discovering sites that lack the proper quality to rank competitively.
In the not so distant past, obsession with the home page, tons of off-topic links bullied their way past search engine algorithms, now, those days are drawing to a close.
Search engines, like people have become fussy readers with a preference of what they consider as a top caliber website that offers educational or beneficial information based on co-citation and engagement.
No amount of SEO is going to pull the wool over the eyes of advanced artificial intelligence like search engine algorithms that look at link clusters (the time stamp and proximity or link velocity of inbound links), search volume click-through data as well as the quality of the sites referencing your own. To be clear and direct, quality is the cornerstone of a successful online presence.
We have known all along that relevant content strategically organized in a way that fundamentally supports information retrieval such as (theming and siloing), has strong internal links and has persuasive and compelling content and usability was the objective.
It appears that with the penalty of de-indexing (rather your site falling out of favor with search engine spiders) that websites that lack quality are ignored (until they are endorsed by their own authority or the authority of other relevant websites).
This has always been the objective of Google and other search engines (to provide the most relevant result), so naturally it comes as no surprise that the quality of the index is under constant scrutiny and revision.
As search engines evolve, SEO's must likewise follow suit. So, if your still worried about meta-tags and keywords, instead of thinking about usability, quality content development based on semantic themes, impeccable information architecture and creating robust and dynamic websites that support their own rankings (authority sites) then it's time to reevaluate your take on SEO.
Starting from deep within your site, build valuable content, cross-link your pages using tangible naming conventions and remember, search engines rank pages, so make each page with purpose (like an organism or piece of a holistic puzzle).
In closing, I wanted to share another resource who hails from the same school of thought and not only has pioneered a whole other level of advanced SEO, but are able to succinctly communicate it to others who can grasp the brilliance of their blueprint.
The project is called Krakken and at the helm is Russel Wright from themezoom with a band of the most brilliant engineers who have spent the past 3 years developing one of the most amazing feats of programming to deliver a premier SEO tool that most SEO's only dream about.
Here are a few videos about the application and how it works.
The take away is, build quality sites that develop their own authority that search engines will view, elevate and regard. Instead of just building links and trying to bully your way to the top or search engines, it's time to do the work, produce the quality and the long-term rewards are imminent.
Starting with SEO in mind with quality control at the nucleus of your internet marketing campaign vs. trying to make a square peg fit in a round hole is the gist.
We hope you enjoy the resources and look forward to sharing other valuable insights from other SEO's from around the web. However, I must admit, with access to tools like the Krakken, those still stuck in the SEO metrics of yesteryear have a dwindling chance of staying ahead of the bell curve.
Google and other search engines have always said it is about creating quality content, well, now they have algorithmically created benchmarks within their spiders and indexing system that are keen to spot inflated or unnatural linking patterns, schemes or systems designed to exploit a loophole or weakness.
My suggestion, heed their warning and start building authority and authority sites that can stand the test of time or algorithm updates. The basis is and always has been about quality and as long as your website and content exceeds in this category, you will have nothing to fear when other dated methods fall by the wayside.
Read More Related Posts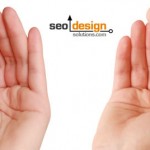 In case you're wondering why our blog has been so quiet the past week and what we have been up to at SEO Design Solutions, it's fair to say that ...
READ MORE