In case you haven't heard, Google has released a new disavow links tool allowing you to disavow (deny the existence of) any questionable backlinks.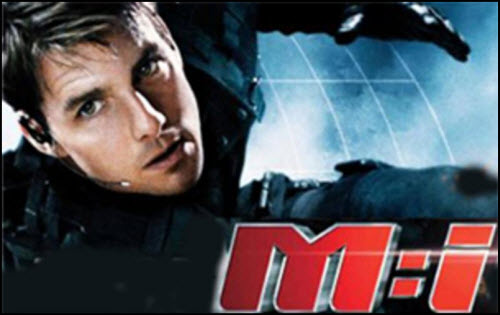 While the first thought that comes to mind is mission impossible – "if you are caught, the government will disavow your existence". Now, it seems that webmasters have the ability to do this with their links (if their mission fails).
On a brief comical Google conspiracy side note: now, the "unnatural links warning" broadcast email from Google this July makes perfect strategic sense.
Was this part of the plan all along, to scare webmasters with the notice then have them participate in the cleanup with the new link disavow tool (to further improve their algorithm) like a mass web-wide manual review using us as user generated base of "motivated" volunteers? Hmmm <fingers on chin in perplexed pondering gesture>, the world may never know.
Anyway, so much for the Google conspiracy theories or movie trivia, so how does the tool work? After logging in, simply click the red button and then proceed to the browse / upload feature.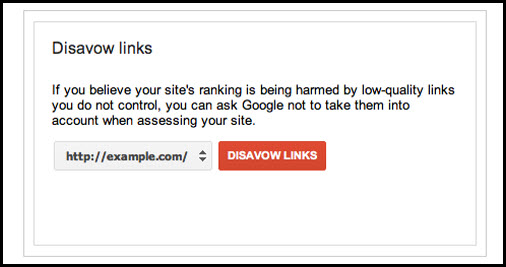 Next, simply select the link location file (a .txt file with the URL's or domains in question) and upload it and that's it.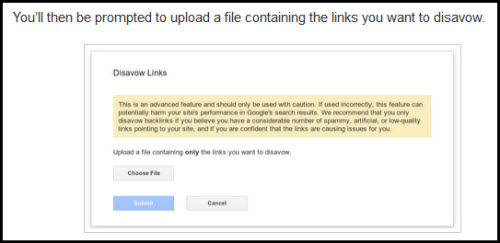 After you submit your file, allow Google ample time to re-crawl the links (with Googlebot armed with the link abort list) and monitor the SERPs for signs of Penguin symptom- like recovery.
Google suggests not to disavow links from your own website, however aside from that, this is one way to get rid of pesky links which could be hurting your website in the SERPs (search engine result pages).
Since you can't control who links to you, this is a great way to unwind potential backlinks acquired from negative SEO via competitors or otherwise.
In closing, there are no guarantees that they will disavow any or all links found in the discovery from the uploaded file, but this tool is better than having no option at all and having to sit it out in the penalty box indefinitely (if your website has lost rankings or been penalized in some way as a result of bad link neighborhoods).
Consider yourself debriefed and good luck on your mission: Project SERP Recovery.
Read More Related Posts
Last Call for DWS 2.6 $67 / Month
Ask.com Becomes a Deal Engine Instead of a
Will Google Real Time Search Eclipse The Static
Google Now Supports rel="Canonical" Http Headers
Google Updates PageRank on the Heels of Panda
Breaking News from TechCrunch, Is YouTube's Data Up
Search Engine Strategies (SES) Chicago Draws Near
Google Instant – Instant Real-Time Search Results
FREE Ebook from SEO Design Solutions
Google Alerts Updates from "Web Types" to "Everything