Just wanted to make a quick post with a nice way to supercharge your internal pages using SEO. This optimization tactic that is sure to score points with the (DIY) do-it-yourself SEO guys & gals out there.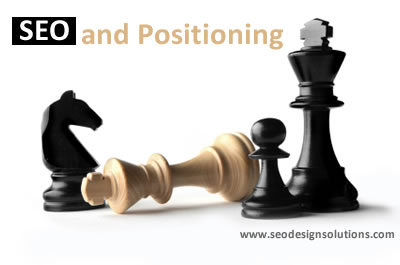 This internet marketing strategy involves deep linking, the theory of the sealed jar in relationship to your pages and outbound links (be careful they don't sap your sites link juice) and last but not least, the old using the keyword in the directory and HTML page name technique. Even though you haven't seen this one for a while, it's part of an old school SEO technique that blogs to this very day emulate in their naming conventions.

Deep Linking and the Jar Theory:
One aspect to achieving high ranking placement in search engines is through deep linking. Think of your website like a hermetically sealed jar. The more holes you put in the jar (links going away from your site) the more your site can bleed vital ranking potential to wherever those links go.
Raise the relevance of your site through building a proportionate number of back links to subsequent pages other than your homepage. This provides page rank and builds page strength for your internal pages. Starting for example with 10 links to each page in your site, then 20 links for every page and so on, you can rank for two word terms with KEI in the 600,000,000 + range (like the search results on this page). When your page is full of this raw potential link juice as a result of only having 10 links (for example) forward linking from it. This is the part where it gets exciting.
Since the quality of that link increases, say for example you were to direct it at a sub folder which points to a keyword rich page with a back link to the homepage. The result a virtual dynamo for any content contained on those pages in the sub directories. Using a deep linking strategy like this, it is possible to supercharge new pages and shoot them into the top 10, just by lowering the number of links on your home page and limiting them to 10 outbound links.
Try this for a week or two, wait for everything to get indexed and the rinse and repeat with a new batch of links and targeted text links as anchors.
One tactic is to name a folder internet marketing for example, and within that folder you could name a page services for example. Then when someone is conducting a search for internet marketing services, your domain name, directory name and html file name can all return search queries on their own merit.Combine that with deep links and distribute them evenly. You will find that even with a page rank of 2, you can achieve national placement for keywords with as few as a dozen well placed links from good sources and a well written, title, description and on page content.
One of the fundamental components to Search engine optimization is using the text in the links to develop a continuity between your site and the keywords used to reference it. This type of search engine promotion is essentially like having a line to the algorithm and letting it know that hey, I want my site to show up for these terms (and it will take notice). Dozen of top 10 terms have been toppled this way and still remain intact in search results as we speak.
Repeat it often enough and it hears you, but you must be tactful and vary your terms in order to capture search results from the long tail. So make sure that every word counts and is working for you long after it has been cached by the web. Another method is to socially bookmark your posts to add more authority to your digital footprint. Over time, such inroads are worth their weight in gold and will pave the way to increased traffic, trust rank and authority for your website.
Hope you enjoyed the tip.
Read More Related Posts
SEO Tips for Internal Links, Deep Links and
SEO Only Works If You Do It Right!
International SEO, Social Media and Website Promotion
Link Building – Achieving Stable Rankings through Link
Crucial Search Engine Optimization Tips
Balancing Link Diversity, Link Velocity and Link Volume!
Link Building Tips For Twitter
Internet Marketing: Conversion is More About the Message
Are You an SEO Link Opportunist?
Why Should Search Engines Rank Your Pages?