To say I am an advocate of free traffic from SEO vs. pay per click is an understatement. However, I knew PPC (pay per click advertising) was good for something (Free Market Research).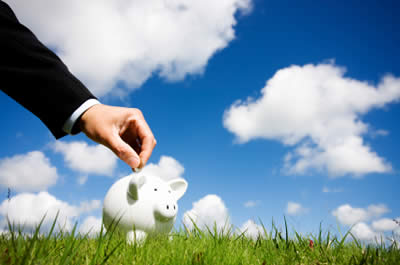 Would we actually use pay per click (no thanks we prefer natural listings) but at least you can use your competitors $$$ to find tested ideas for strong headlines and calls to action that convert.
Why take the risk of testing weak or lackluster copy for your landing pages, just do a search for a related term and see which broad match term gets served up from the semantic algorithm search engines use to display PPC ads to match your query.
Something about being forced to truncate multiple streams of thought into one tiny sentence either brings out the best in people, or makes them resort to a hybrid language based on English.
In all seriousness, chances are, someone spent a small fortune to find those magic words laced with the power to get the click, and low and behold you can build on the theme if it looks promising, from just paying attention to keyword synergy.
Mind you, I am not suggesting plagiarism, what I am suggesting is bonafide market research *on PPC's tab, which your competitors have graciously paid on your behalf. So, just don't say that your competition never gave you anything. A healthy sparring match always brings out the best in us and ensures we thrive to outperform the opposition.
I am one of the philosophy of, why rent when you can own, and despite my attempts to rationalize why PPC is superior, I just cannot grasp the connotation personally. Some SEO's like myself are just organic at heart I suppose. However, no need to throw away your competitions hard earned research they paid to outrank you. Now, with a bit of ingenuity on your part, you can return the favor.
As an example I typed in SEO in Google (which we happen to rank for organically) and looked at the advertisement at the top of the sponsored results and decided to take a snapshot.
Appears others feel free to borrow each others call to action, just look at the shingle analysis using quotes for the phrase "Ethical SEO That Really Works Our Clients Achieve Top 10 Results" whom several SEO companies are claiming as the original source.
If you look at the results, it appears that Spy Fu is already on the scene and has extracted the multiple sites "borrowing" phrases from each other. Spy Fu also allows you to see what your competition bid on in the past as well and serves as a decent "PPC research tool" for this tactic as well.
The takeaway, consider integrating a key point such as this into a description tag on a page optimized for the term you searched for (not word for word, but you get the gist). Descriptions honed through meta tags still work for conversion, just make sure to add enough relevant terms from the focal point of the page to get traction as well.
A visitor still has to click your result, and if the text in your snippet in search engines lacks a call to action, being at the top of the page is not going to help you. Emotion, relevance and appeal are equally as important.