Just like planting seeds Organic SEO as an internet marketing strategy requires patience, but the rewards when reaped are plentiful.
Although organic optimization is not the first choice for many (depending on the brand and business model) organic search does have inherent benefits that are unparalleled by sponsored or paid advertising tactics.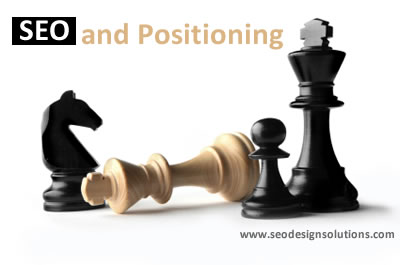 Conversion is all About Trust
The distinction of hearing something directly from a trusted third party referral is one of the oldest and most successful forms of market leverage a brand can develop. Particularly when purchasing decisions are being formulated in the mind of prospective consumers.
It is this element of trust (like hearing about a great coffee shop or restaurant from a friend) that encourages people to part with their hard earned cash and step up to try a new product, travel to a destination, try something new, etc.
With the obvious advantages of organic search (ranking highly in the natural search results) and the multitudes of low hanging fruit available for the picking (as far as keywords go).
Is it simply lack of patience, lack of brand flexibility or simple ignorance to the benefits of an effective organic search engine optimization campaign that keeps PPC in business or the people who use it so enthralled by it's influence.
You have to consider the variables:
Not everyone has content that is ideal or suitable for organic search.
Branding may conflict with excessive verbiage
Timing, market share and a fast yielding sales cycles may not provide ample time to wait on organic search results to mature
The entire notion based on volatile purchasing of select keywords and bidding on them (based on competition and click through rates) doesn't necessarily encourage businesses or webmasters to focus on content quality first, only cost per click & conversion.
Rather that viewing your marketing campaigns short-term goals using logic of PPC, the downside of PPC is just that, you have to pay per click.
Not a problem for a publicly traded company or a product with a high profit margin (since branding is important) as not all products can have 10 pages dedicated to them or an entire site wrapped around it to create relevance to develop the process of growing seed keywords into fully grown top 10 rankings. But for many struggling businesses the costs keep rising and just like gas prices, exorbitant fees are a result of supply and demand.
In contrast, the upside of Organic search engine optimization is, once you overcome the on-page (content) and off-page (link building) factors, you can potentially reap untold amounts of traffic from various long-tail keywords if optimized properly.
The Bottom Line, It's all about the Brand Strategy
It's not always what you sell, it's how you sell it that determines if renting via Pay Per Click (PPC) or owning/developing brand equity (Organic SEO) is the right decision for your business.
I wanted to use an example to elaborate such as the difference between "high self monitor advertising" and "low self monitor advertising".
A high self monitor mentality is akin to a stark Madison avenue ad where images are the brand, the feeling they create is what they are selling, where the person transposes themselves with the subject or theme of the ad. They envision the fulfillment and how the use of the product or service will impact them. Which type of consumer are you or does it depend on the product?
An example of a "high self monitor ad" would be a new fragrance launch employing the advertising angle of a young, attractive, successful couple relaxing on the beach scantily clad in casual attire, the girl wearing a designer bikini and a few pieces of glamorous jewelry, the man ideally wearing a $30,000 Rolex watch, shirt open, pants rolled up and barefoot in the sand, exhibiting playful demeanor and expressions of care free abandon as they frolick through the beach.
Then, naturally, "THE BIG FONT" with a stylish Name (after months of A/B testing, focus groups and rounds of review of course) and actual fragrance product/bottle are the only things in sight. The Price tag (doesn't matter) and you probably wont see one until you go to purchase it, it's the lifestyle your buying into.
Whereas a "low self monitor advertisement" and low self monitor consumer would focus on the product (why is the bottle so strange?), the details, what's in it, how much does it cost?, do I need it, why in the hell are they on a beach with perfume?, etc. Clearly the needs of the consumer dictates the marketing method employed in the brand strategy. Which one are you?
Organic search and sponsored internet marketing are no different. There is a clear-cut method that appeals to each type of consumer, so based on the product you are selling it really boils down to if the ends justify the means and who benefits. It's all about building pre-qualified traffic that inherently has a need for your product or service vs. window shoppers or tire-kickers if your business model utilizes e-commerce.
Conclusion:
Organic SEO services are fine if you;
a) Have a product that you can dedicate 300-750 words to to describe it's value.
b) Can exhibit supporting materials images, references and materials that emphasize the products benefits.
c) If you can shroud it in semantic synonyms or jargon (essentially keywords consumers might use to find it) in enough frequency, that it can leverage a high-ranking organic search result.
Aside from that, if you have a product that has a high price point, where there is some wiggle room for how much you are willing to spend to keep the cost per sale within bounds, then by all means pay per click advertising is a viable solution. Another alternative is possibly a hybrid of the two (organic SEO and PPC) to find which method has the highest conversion for your brand.
At the end of the day, if you're in business, you have to weigh the advantages of how your marketing strategies and profit margin impact the bottom line. In closing, one key factor to consider is with organic search results, the keywords branch out over time, so dozens of the keywords you pay for every time someone clicks, you could achieve through an organic search engine optimization campaign. If you have the time and a great product that is news or review worthy, ultimately, the choice is yours…
Read More Related Posts
Organic SEO: Cultivating Natural Search Engine Rankings
PPC Management Services or SEO?
Hittail Long Tail Search Engine Monitoring Tool is
Skimming PPC Ads for Creative Calls to Action
Why Pay Per Click when Visitors Click Anyway
The Value of Search Engine Optimization
How to Grow an Organic Search Ranking using
On Page SEO at The Roots of Relevance
You Reap What You Sow with Organic SEO