Are you aware of how a few changes to your website can improve you SEO and search engine rankings?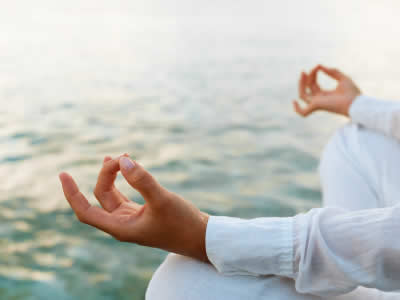 For example, simply by understanding how spiders crawl your pages and what emphasis they place on particular types of content is imperative for ensuring:

(a) that all of the information on your pages is easily accessible and

(b) that all of your pages get spidered to increase the likelihood of ranking for a series of keywords on those pages.
Researching Keyword Competitiveness (KEI)
Starting from scratch, if I wanted to evaluate a particular key phrase / term I would:
1. Perform a search on Google and the other major search engines for the keyword in question in quotes in the search box and hit return for example "web page layout".
This provides a brief snapshot of how many other websites/pages are directly competing for this phrase (or a portion of it as a pivotal keyword) in their
(1) TITLE – Using the keyword in the title
(2) DESCRIPTION – using exact match or variations in the description
(3) HYPER LINKS / anchor text – using the key phrase in the body of the web page.
After you place the term in quotes " " and hit return, in the blue bar separating the search box from the results there is a number that states Results 1 – 10 of about 74,420 etc. This changes based upon the competitiveness of the term.
So specifically if your page rank is lower for the page you're attempting to optimize, it is better to stick with terms with 50,000 results of less "in quote/ searches" just to get your foot in the door, so to speak and let the natural process of selection start to work on your behalf.
Removing the quotes and using the same key phrase may show results 1-10 of about 1,700,000, which is what discourages people from targeting those keywords in search engines. This is the biggest mistake anyone can make. Every website based on it's theme, how many backlinks are pointing at the site and from where, the age of the domain, the page rank of the page,the name of the domain (if it has keywords) diversely affects the ability to compete for specific phrases.
So finding the threshold (for your websites rank, backlinks and page strength and ability to get ranked for the term) is inevitably up to each webmaster, for our site in particular, we are capable of optimizing keywords with 800,000 results or so for most SEO related searches conducted this way. If something exceeds your current range, it still does not preclude you from attempting to get a piece of the keyword action, just target less competitive variations until you make a dent. Eventually when you have 5-10 top 10 listing for less competitive phrases, you will be able to get an additional foothold for the more competitive terms over time.
So, results of 50,000 or less for that specific term in quotes is a green light for the KEI (keyword effectiveness index) of that phrase. In layman's terms the keyword is moderately competitive, with a number of potentially high search volume combinations associated with it, which means that once you start to work up the series of terms you find as a result of keyword research or discovery, you can work your way up the ladder from less competitive terms to the top search terms which have tremendous search volume and traction across multiple search engines.
So, to summarize:
1. Find a topic and keyword you wish to optimize
2. Perform a search in quotes
3. If it looks good 50,000 results or less you should be able to acquire it.
Optimizing your Title Tags
Now you need to start with the title, think of this as your only chance to grab someones attention and deliver exactly whatever it states. In order to avoid traffic accidents for your website like the "click and run" when people click through and find lackluster copy, cluttered design or no clear focus on your pages, try to keep the title on topic and use compelling copy to hook your reader in comparison to the other 9 listings on that page.
In the title of the page, put the exact key phrase first if applicable, add a compelling incentive or trigger to encourage click through rates and then summarize the statement with another variation of the key phrase.
Here is an example of a title using these elements:
Affordable Adverting Rates – Increase sales up to 400% – with Website Advertising Services.
This is purely hypothetical, but you see the value of using this format for your title tags, these are mini ads, put them to work on your behalf. You may not always be top 5 but if your in the top 10 and your Title is written more effective than your competitors, having a higher click through ratio per exposure can be accomplished.
Placement of content to increase relevance
On the top left side of your pages put in your H1 Tag, if you are unfamiliar with tags then you may wish to refer to this document on how to optimize new web pages which covers the fundamentals involved in ranking and construction of the proper balance of design, content and variable which affect rankings.
The higher the links, the higher the relevance, we try to use links first after the header tags, this gives each page extra punch and sets the tone before your content is even exposed. Then the content is icing on the cake if the keyword density is right.
Block Quotes with Keywords are exceptionally strong for SEO
After your header tags, if you can use a block quote otherwise known as bullets for your main benefits offered on that page with links to other areas on your page using the anchor tag or to other pages throughout your site, this is a great way to encourage spiders to sift through all of the content on your site as well as by you adding keywords in the bullets and making them links the affect is amplified.
Then it's time for the text, make sure it is on topic, keep the links leaving the page to a minimum (the less links leaving the page, the stronger the page) and start building links to your page to augment it in ranking in search engines.
Using keyword discovery tools such as wordtracker you can find keywords that already have traffic.
Build your pages with high traffic keywords discovered from keyword research
So instead of building a page and then having to try to make people find it using your terms, try it the other way around by finding the keyword with traffic, putting 2-3 of those phrases on your pages 3-5 times in exact match form, using the H1, H2, H3 tags correctly and adding off site link building to make every aspect of the page stronger will result in increased search engine placement.
Pages with strong backlinks referencing them will rank higher than pages without backlinks, at least in Google (which is one of the main factors) so, don't just think it's about your meta tags and keywords, you have to build links to have fluid rankings.
The beautiful thing is, if done properly you will see a term come in somewhere in the 80's when indexed, skip into the 50's, hit the 30's and within a week or so, hit the top 10 if you apply what you have learned which is;
1. Find Exact Match Phrases with moderate competition and high search volume
2. Use 2 -3 of them on a page.
3. Incorporate the phrases into the Title and H1,H2 & H3 Tags
4. Build links using the key phases as the anchor text pointing to those pages from other sites.
I am certain that most SEO companies do not want you to have this information about this particular search engine optimization technique, due to the fact that it is extremely effective and once understood, you can build your pages for ideal placement using the fundamentals of keyword research, proper use of anchor text, using bold text strategically, achieving the right keyword density and link building using the right anchor text / keywords.
I hope you enjoyed this website optimization strategy courtesy of Seo Design Solutions. Stay tuned for the next post where we will elaborate other website placement and positioning tactics.
Read More Related Posts
SEO Web Design – Design with Form, Function
Search Engine Traffic and the Sales Funnel
Go from Zero to Hero with Seo Web
Organic Search: Top Keyword Modifiers Revealed!
What is Superior SEO Web Design?
SEO Web Design Using "Click-Appeal"
Does your website need SEO?
SEO Web Design and Principles of Usability