There are many ranking factors, but when it comes to SEO, certain on page changes are more significant than others.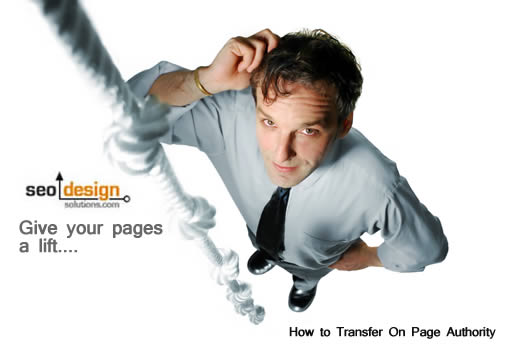 For example, with the lingering impression of legacy content, links, and the search engine / cloud computing bin (the cumulative summary of each page in a website since it was first indexed) certain benchmarks are built into a pages quantitative SEO ceiling. Hence, the introduction of new content is paramount for exceeding the previous topical relevance for a websites global keyword density.
In other words, Google and other search engines are transparent in their approach. Essentially, the website with (a) the most coherent amount of information on a topic (b) the most relevant and authority links from other websites and (c) the most favorable on-page site architecture (to ensure frequent crawling and indexing) has the highest propensity for long-term search engine visibility.
For a site with such magnitude (over 500 pages) ranking is more of a side-effect than an objective. In fact, developing an authority site is an endeavor that makes perfect sense in a word riddled with pay per click advertising, which is like renting when when you take away the mask.
If you are still obsessing over keywords vs. looking at the big picture of market share, it's not too late to stop throwing away time, money and resources for short-term gains only to forgo the big picture of long-term search engine prominence.
Knowing this, if your website is light in the pants and only has a few targeting keywords appearing sparsely in context, your chances of ranking higher for select keywords diminish. In fact, each page represents another opportunity for sculpting on page relevance (which can be transferred) or leveraged across multiple pages to fine tune specific rankings for specific keywords.
Your primary naming conventions and navigation play a much larger role as far as aggregate ranking factors are concerned. A thematic page consists of (1) a clear ranking objective (2) a sufficient amount of internal links (3) a sufficient amount of external links to that page with the primary root phrase (and or link flow) and (4) the culmination of trust that occurs when you have maxed the page out as far as the tipping point is concerned.
In the past, it was possible to leverage a page within a site with hundreds of thousands of inbound links to cross the threshold. Now, with the onset of pliable content management systems, once domain authority is produced, the approach for producing top rankings has shifted from the old (80% off page factor) to (80% on page SEO / 20% domain reputation) which is somewhat divisible by links.
The objective is not TRYING to rank for a specific series of keywords as much as it is gaining an authoritative position in a market or niche. It is the websites that have clever underpinnings that refer to a much larger piece of the pie / industry that exceed the smaller GEO specific / targeted niche sites when it comes to devouring and exceeding short term keyword benchmarks.
Instead of ranking for A, B and C in a niche, why not rank for hundreds of keywords, modifiers and thematic synonyms with the same effort. Obviously the old method of applied SEO (static pages and meta tags) is still appealing for some, the new SEO method is more about using a collective series of layers to meet and exceed the necessary ranking factors exhibited by (a) the competition and (b) the search engines yardstick when it comes to assessing who is THE AUTHORITY on the topic.
Back to the subject, which is how to transfer on page authority. First creating it is the main objective, which means understanding the range of phrases a page can funnel back to itself while remaining optimal. Second, understanding that once that page has achieved its ideal synergy, how does it fit into the big picture as a hub for producing additional leverage and rankings for other key landing pages.
Each page is an opportunity to unify a theme. A theme meaning at the helm is a one word vertical market whereby once all of the silos (key phrases that stem and comprise the topic) are appeased and present, become buoyant and the site ranks for the root phrase and everything in between.
By constructing your content in this fashion and merging the themed and siloed elements with static flat site architecture (where pages are isolated deliberately). You can produce phenomenal keyword coherence and rankings for specific keywords and pages while still maintaining broad match funneling capabilities which means you capture the long-tail of search as well as the more moderately competitive keywords by default.
To funnel the on page authority a page has you simply do two things.
1) cap the outbound links to relevant anchor text. Each link leaving a page is like a leak unless the link weight moving in to the page and leaving that page are stabilized.
2) Make sure the target page is linked prominently from pages with the highest authority on the topic.
I have provided a link to an in depth post about funneling link flow to key landing pages. But the initial process begins with creating a phenomenon similar to a cross-pollination of keywords within your site by (a) identifying pages with the most on page and off page relevance and then (b) linking out from them to the new preferred landing page.
Over time, the process matures to multiple pages equally capable of enforcing SEO defense on your behalf (whereby one page fights with another for a top ranking or indented double ranking) to stave off competition on your behalf.
This tactic is also ideal for producing the double listing which can increase site conversion by 200% for every keyword nestled within this optimization tactic.
If a page ranks for a main keyword (higher up the ladder of relevance) then it is a candidate to pass on page authority to another area of the site. If that page exceeds 10 outbound links, then the chance of it passing its ranking factor is also diminished.
So, the exercise is one of (1) knowing or understanding the cycles of authority (which could be 2-8 months to produce for each competitive keyword) and then (2) knowing when to harvest that authority by going back to edit key pages in the site to stem and produce multiple pages ranking for a plethora of related synonyms or related searches.
Read More Related Posts
SEO Rankings and SEO Ranking Factors
SEO Tutorial: Practical SEO Training Tips and Tactics
6 SEO Tips for Launching a New Website
SEO Tips to Improve Rankings
What is the Purpose of SEO?
I Read Three Other Blog Posts….Now What?
SEO Video about Website Silo Architecture
New SEO Tools in Progress
The Value of Search Engine Optimization
SEO Tools for On Page & Off Page