Since you can't peek at your competitors analytics to glean a distinct competitive advantage, you never really know how many ambient rankings they currently enjoy.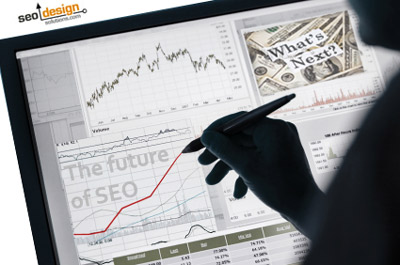 The thing to consider about SEO is, over 30% of search queries are unique (which means that even search engines have never seen them).
So, although it may be easy to divulge the various peaks of semantic phrases that peer above the tip of the competitive landscape / iceberg of your competitor's keywords and SERP (search engine result page) positioning. Ultimately it's all about market share and not overlooking long-tail / ambient short-tail and related key phrases that provide the highest conversion.
Sure they rank for [main keyword A] and [main / competitive keyword B], but what about the hundreds of modifiers and synonymous keyword phrases that exist in the various peaks and valleys in between each of those modular keywords that you cannot extract from topical analysis?
The spaces in between are where the real ranking battles are won or lost in the SERPs. It is the mid-tail (moderately competitive) and pronounced prominent keyword combinations that can easily transform a vague visitor on a quest using a search engine on a related query into a qualified lead or client as a result of the relevance your content projects. It's not always targeting exact match phrases that yield the highest returns, it's what happens in between that defines your website.
Considering the model of how search engines function and why they exist, the quality of organic traffic is what determines their worth as a marketing medium. If Google's search results stop returning relevant pages, people would take their searches, their traffic and their business to the search engine that did yield the most relevance, but why?
The reason is simple, search engines are founded on the premise of transparency and promotion. In Google's instance, this means selling ads via PPC and contextual advertising via ad sense to drive commerce, traffic (and flowery things like good will) to relevant websites.
Regarding the stance of search engines as a business model, naturally, striving to be the best search engine ever built is important to Google (which they are). All bragging rights aside, the real revenue model of search boils down to commerce, and relevance is the measuring stick that keeps the top tier search engines in the forefront of consumer demand when it comes to executing search queries. In a nutshell, relevance is the main order of business from the top down, ensuring that market share is acquired and more importantly retained daily to their loyal audience.
It is a safe assumption to say that Google has a loyal user base (considering over 70% of all searches conducted in the USA are from Google). Without their holistic attention to detail and constantly keeping the results relevant, fresh as well as constantly in a state of flux, SEO would not even exist (so we are thankful indeed).
Yet while relevance represents opportunity to some, it represents exploitation to others, so just think of the friendly battle of quality control in the organic SERPs (thank you Matt Cutts) as a security blanket for an even larger piece of the pie (PPC ad revenue). It is a sad price to pay, that some exploit the base of a semantic algorithm, but with any breakthrough there are just as many trying to abuse it as there are who adhere to the principles of ethical optimization.
What is the future of SEO? the answer is simple, quality and content unified by a stable programming platform capable of indexing, organizing and serving categorized content at a moments notice through relevant naming conventions, descriptive taxonomy and prominent topical saturation. In other words, if you need a preview of things to come, just think of Wikipedia toned down to topical theming and internal linking augmenting by off page deep linking.
Sure, SEO will change (as all things must evolve) but will the future of SEO shift from a model of relevance, quality and content driven authority (I dare say, not anytime soon). The takeaway here is, quality is not just a metric, IT IS THE METRIC to employ, if your want your content to transcend mere rankings and become a static component of the very foundation of the web (or at least as search engines see it).
Read More Related Posts
Is SEO All About the Links?
The Process of Optimization
Google SEO: SEM Rush, Xenu, Analytics and Webmaster
Applied SEO: Pivotal SEO Metrics
SEO Tips to Improve Rankings
SEO, Link Clusters, Age and IP Diversity
SEO Review: Get a FREE SEO Review!
Internet Marketing & The Rules of Engagement