Search engine optimization also known as SEO embraces multiple facets. Each facet is holistically integral to the collective aggregate that comprises a website.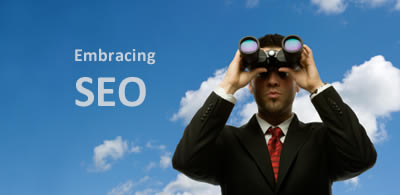 Through a plethora of tactics, techniques, timing and trust a website can carve a niche for itself and based on that support system reach millions of prospects.
Those prospects are already eager to skim, engage or purchase those products or services as soon as they type a related a query into a search engines search box to initiate the process. What happens when they hit the enter button is where the balance of information retrieval, relevance, multiple algorithms and SEO begin.
The objective is simple, position as many relevant keywords as possible to attract the most appropriate consumer to your website. Those who rank at the top, enjoy a proportionately higher percentage of exposure, and exposure translates to monetary gain when conversion is mastered.
Over the years on our SEO blog, we have talked about how to create a self-sufficient SEO site, how to build website authority, how to build links for multiple keywords, how to create optimized site architecture and SEO friendly tags and titles, how to structure on page SEO factors for maximum SEO benefit, how to theme and silo your information, how to build deep links and dozens of other SEO techniques and tactics that work day in and day out.
Information without application is an exercise in futility. SEO is all about experimentation and analysis, everything in between are the effects we can measure and apply to the next layer of the process.
There are facets of content development, topical relevance and internal linking that denote that just having content is not enough. It must work cohesively as a unit and be supported by a solid site architecture to (a) get indexed (b) have enough relevant information, i.e. keyword usage, titles, tags and external references form other sites to be recognized as a notable source of worthy, top 10 ranking / useful information.
It is safe to assume that outside of the on page SEO factors, that reputation (popularity) and trust also have equally as must say over who stays or goes when it comes to long-term search results. Yet even aside from that there are fundamental SEO measurements that can indicate where in the gap each page of your site is, for each respective keyword.
This is known as allintitle, allintext and allinurl relevance. When all of these factors are combined (great content, great references from backlinks from other sites, great site architecture, and don't forget an rss feed to get the word out) then buoyancy for any possible keywords contained on any page of your site exist.
You have to remember that the long tail of search (the longer phrases people use to find a website) are extracted from the relevance in the query to the keyword co-occurrence on your pages. Did you intend to rank for multiple long-tail phrases (probably not) but if you have an idea of the process of how keywords stem over time and how relevance is ascertained, then you can facilitate the process as a side-benefit.
Search engine optimization is not something designed to save the day, after the fact. For optimal results, its best to start with a ranking objective in mind, then fortify it using as many means necessary from within your website and through building quality links from other sites to create the appropriate synergy.
As stated above, its not always the technical aspects of steps A-Z that produce the effect. You have to plan your SEO accordingly (which means that favorable factors remain in place long enough) to gain search engine trust and website authority for your site to propel past the next highest ranking.
Similarly, if you lose trust, invoke a penalty (from building or losing links, changing a key area of your site, or modifying something search engines like) you can also fall from grace for your respected keywords.
Managing the rate of ascension to the top 10 across multiple keywords, balancing a site so that the keywords have continuity and do not cannibalize each others positions and constantly maintaining an upward trajectory of relevance in your content are all crucial component to long term SEO.
SEO is all about managing the stages of continuity, but regardless of how many visitors you are able to attract, ultimately its all about marketing and promoting your offer through its value proposition. So, paying attention to graphics, the flow of information, the emotional appeal or the information and whats in it for the user all matter.
No need to go through the steps with an ugly website that will only serve to give more business to your competitors. SEO is marketing for the next millennium, but without identifying the right audience, it is all in vain.
My advice to anyone who employs SEO, understand where your at, assess the gap, build relevant content for now, but also look for the future for when the dust settles by building long term authority for your niche.
It starts with great content, but there is so much more than meets the eye to constantly acquire the most coveted positions for multiple keywords. Fortunately, there is a vast array of informative resources to keep everyone from the curious neophyte to the most advanced engineers busy as this exciting industry ( search and search engine optimization) transform itself daily.
Through the creation, modification and synergy of search engine algorithms, search engine spiders crawl and administer the assimilation of billions of pages into their index from around the web. Where you end up has a lot to do with the steps you take, but just as the mastery of those components occurs, additional changes and tweaks always keep those in this field on their toes to stay ahead of the bell curve and anchor quality, consistency and value into every page in their website.
Read More Related Posts
SEO and the Cycles of Optimization
Alternative Ways to Measure SEO Results!
Google Quality Raters: SEO's End or New Beginning?
SEO Tutorial: Practical SEO Training Tips and Tactics
Will Google Real Time Search Eclipse The Static
Building SEO into the Core of Your Website
What is Website Silo Site Architecture?
SEO Rankings, Trust and Relevance Signals
Managing Keyword Popularity and Conversion
Leveraging New Landing Pages Using Related Pages