SEO Ultimate, the free WordPress SEO offering from SEO Design Solutions, has been upgraded with a blog privacy settings monitoring system that could potentially spare websites from a major SEO misconfiguration blunder.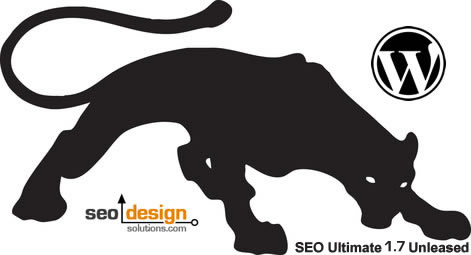 On some WordPress installations (e.g. those installed using certain web hosts' software), the default settings are configured to block search engines from your site. (When configured in this way, WordPress uses sitewide noindex and robots.txt blocking rules.)
Obviously such a configuration makes any other "on-site" SEO a moot point, which is why version 1.7 of SEO Ultimate adds alerts across the admin interface if your WordPress blog's so-called "privacy settings" are set to block the spiders from your site. These alerts also contain an link to the exact place in the WordPress admin interface where you can fix the setting.
Although configuring access for search engines may seem like a no-brainer, it's all too easy to forget to double-check this vital WordPress setting, especially if you have multiple sites to manage. Some who are new to WordPress SEO may not even know that this setting exists. That's why SEO Ultimate 1.7 has your back with the can't-miss-it warnings of this new monitoring system.
Be sure to check out this latest release, as well as the features added in other recent releases: the All in One SEO Pack Importer, the Internal Relevance Researcher, the More Link Customizer, and much more. Get these features and many others by downloading your free copy today from the WordPress.org directory.
Read More Related Posts
Sculpt Link Flow with SEO Ultimate's New "Link
WordPress SEO Tips: Permalinks, Categories and Duplicate Content
Building SEO Links in Your WordPress Blog
SEO Ultimate WordPress Plugin Surpasses 1 Million Downloads
SEO Ultimate WordPress SEO Plugin Version 0.7 Released
SEO Ultimate WordPress Plugin Surpasses 5,000 Downloads
20 Practical SEO Tips to Super-Charge Your WordPress
SEO Ultimate Adds Deeplink Juggernaut Upgrades
SEO Ultimate WordPress SEO Plugin Version 5.7 Released!
SEO Ultimate 6.5 Features Deeplink Juggernaut Upgrades