Today our team rejoiced as SEO Ultimate (the Swiss-army-knife of SEO Plugins) surpassed the 1 Million download benchmark from WordPress.org.
As critical milestones go, this represents a crucial turning point for our firm as we move away from the SEO service model into an SEO software business model allowing us to provide access and training to our most coveted WordPress tactics and tools.
The latest addition to the SDS family (scheduled to unveil later this year in mid February) is our SEO Design Framework for WordPress dubbed WP Ultimate.
If SEO Ultimate is the Swiss army knife of SEO, then WP Ultimate is the "Adobe Photoshop" of WordPress Framework's boasting a dynamic range of unparalleled design flexibility(able to accomplish stunning visual design feats via multiple mediums) depending on the strategy or tact required.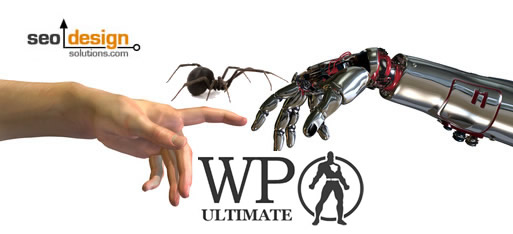 The plugin (SEO Ultimate) was originally designed as part of an advanced SEO toolset for our own sites and our clients' websites – and over the years we've steadily enhanced its scope to replace the functionality of dozens of other SEO plugins from autolinking, optimizing slugs, removing the category base, integrating social sharing, micro formats, rich-snippets, link masking, mass meta editing capabilities, theming / content siloing and more.
We genuinely hope you've enjoyed using SEO Ultimate as much as we've enjoyed sharing it and look forward to adding new and exciting features for you to dominate search engines with push-button ease.
If you haven't already, feel free to watch the comprehensive SEO Ultimate Video tutorial to learn more about each feature in detail.
If are one of the 60% of active users who currently have the two most recent versions of the plugin installed, make sure to either leave a comment, testimonial or log in to WordPress and vote to share your appreciation.
Have a comment? Let us know or pass this along to others so they can enjoy the pure on page power of SEO Ultimate.
Read More Related Posts
SEO Ultimate 6.6 Adds Siloed Categories Widget
The SEO Ultimate WordPress Plugin Video Tutorial
SEO Ultimate Launches Premium Version Called SEO Ultimate+
SEO Ultimate: Mass Meta Title and Description Editor
SEO Ultimate Adds New 404 Monitoring Features
SEO Ultimate 3.9 Adds "Instant Post Propulsion" Feature
SEO Ultimate 1.6 Adds All in One SEO
SEO Ultimate 6.5 Features Deeplink Juggernaut Upgrades
SEO Ultimate Adds Sharing Facilitator Module
SEO Ultimate WordPress Plugin "Updates" Underway