Let's hope last week's major 6.4 and 6.5 launches whetted your appetite for more WordPress SEO features, because SEO Ultimate has been upgraded yet again, this time with a new module that adds 2 SEO widgets to your WordPress widgets page.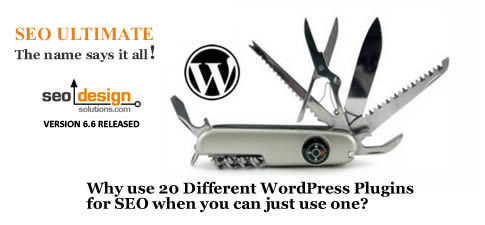 The first widget ties in with the newly-added Footer Link function of Deeplink Juggernaut. If you're using a theme with a widgetized footer, SEO Ultimate's new "Footer Links" widget will let you move your Deeplink Juggernaut footer links from the wp_footer hook section to your widgetized sidebar-footer. This unassuming widget makes it a cinch to smoothly integrate your Deeplink Juggernaut Footer Links into the theme of your choice.
The second widget is called "Siloed Categories," and lets you supercharge your site with navigation that's siloed around a taxonomy of your choosing.
On most pages of your site, Siloed Categories functions just like a normal categories widget, except that it only displays your top-level categories. But when you click on one of the categories to go to its archive, Siloed Categories changes into a list of the category's sub-categories (if any) and the five latest posts filed under that category. When you view a post, Siloed Categories displays the post's "siblings" that are filed under the same category. Thanks to this linking paradigm, your categories' link-juice is confined within the current silo instead of leaking out to other category-silos.
(Bonus Tip: To implement category siloing at the URL level on a new WordPress blog, go to your Permalink Settings and set your permalink format to /%category%/%postname%/.)
Although the widget uses categories by default, it provides you with the flexibility of siloing around any taxonomy of your choosing (post tags or custom taxonomies), though for best results, you should silo around a taxonomy in which each post only has one term. (Since posts usually just have one category apiece, category siloing is often ideal.) If you choose to use Siloed Categories, you should also remove any existing "Categories" widgets from your sidebars, since Siloed Categories is intended to replace that functionality.
As always, SEO Ultimate uses a modular system that lets you disable features you don't want. If for some reason you want to remove these new widgets from your widgets admin screen, just go to Module Manager and disable the "SEO Ultimate Widgets" module.
Download SEO Ultimate 6.6 and give the new widgets a whirl. If you're already one of the thousands who use SEO Ultimate, you can upgrade for free via your WordPress plugin admin section. If you're a new user who'd like to take advantage of this powerful free plugin, you can download it from WordPress.org or search for "SEO Ultimate" on your blog's plugin install screen.
Read More Related Posts
SEO Ultimate Adds Deeplink Juggernaut Upgrades
SEO Ultimate WordPress SEO Plugin Version 1.7 Released
SEO Ultimate 3.9 Adds "Instant Post Propulsion" Feature
SEO Ultimate WordPress Plugin Surpasses 1 Million Downloads
SEO Ultimate Launches Premium Version Called SEO Ultimate+
SEO Ultimate WordPress SEO Plugin Version 2.1 Released
SEO Ultimate 6.5 Features Deeplink Juggernaut Upgrades
SEO Ultimate WordPress SEO Plugin Version 5.7 Released!
SEO Ultimate: Mass Meta Title and Description Editor
SEO Ultimate WordPress SEO Plugin Version 7.2.1 Released